Home
/
Sexual healing: What discipline can do for your sex life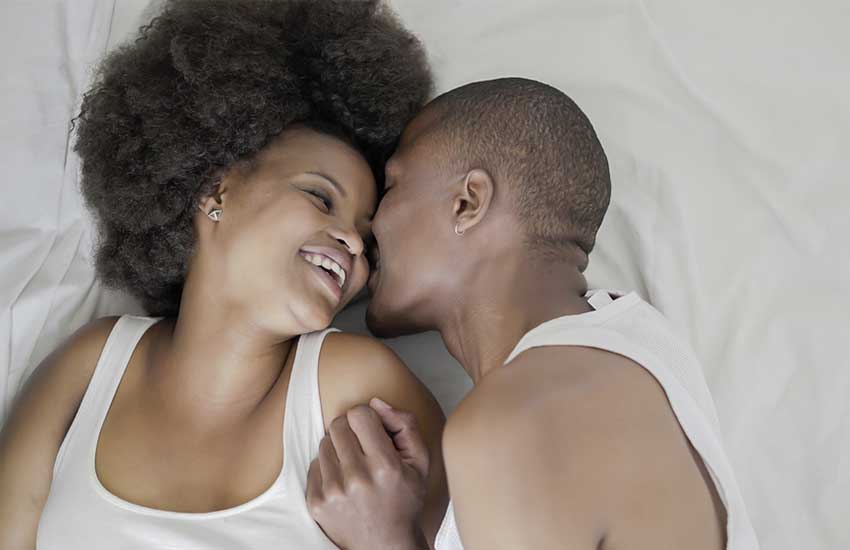 As millions the world over now know, something pretty incredible happened over the weekend: Eliud Kipchoge – our own Olympic world record holder – broke his record by running a full marathon in less than 2 hours, or 1:59.
As part of the world wide celebrations and endless quotes and memes, I came across a quote attributed to him and it said, "only the disciplined ones in life are free. If you are undisciplined, you are a slave to your moods and your passions."
Given that sex is a passionate matter – and the absence of passion is often blamed for a lot of other problems that develop in relationships – our champion's words got me thinking, 'could there be something to learn with regard to discipline, relationships, passion and sex? Of what value can discipline be to a couple's sex life and relationship? Might there be some relevant lessons we can learn in our quest for bedroom inspiration?
Today's article is intended to inspire you into your own greatness – in and out of the bedroom. Of what value can discipline have on your sex life?
The unfortunate thing about sex is that it is billed as the thing you should be able to do easily, with minimal effort. Any struggle on the sexual front is deemed a manifestation of an individual's or couple's failure in some way.
Talk to a professional though and you will quickly learn that sex doesn't always turn out how 'society' says it should. There are – in fact – many variables that can interfere with its proper functioning. There are some of the obvious ones like poor health of some sort and then there are the unexpected ones like major life changes including births and deaths.
So what does that have to do with discipline or the lack thereof? Simply put, sex requires effort and planning, which both require discipline. It's really that simple – although it may not always be that easy. Refusing to accept this fact often feeds into the idea that one or all parties must wait for passions and desires to align at the exact same moment otherwise there shall be no sex in that relationship. This kind of thinking also implies a lack of clarity of purpose (more sex, better sex, regular sex) as well as a lack of sexual discipline (little to no effort as you wait for the stars to align). The reality is life gets busy, businesses get built and children get born; all of those things will interfere with your moods and passions.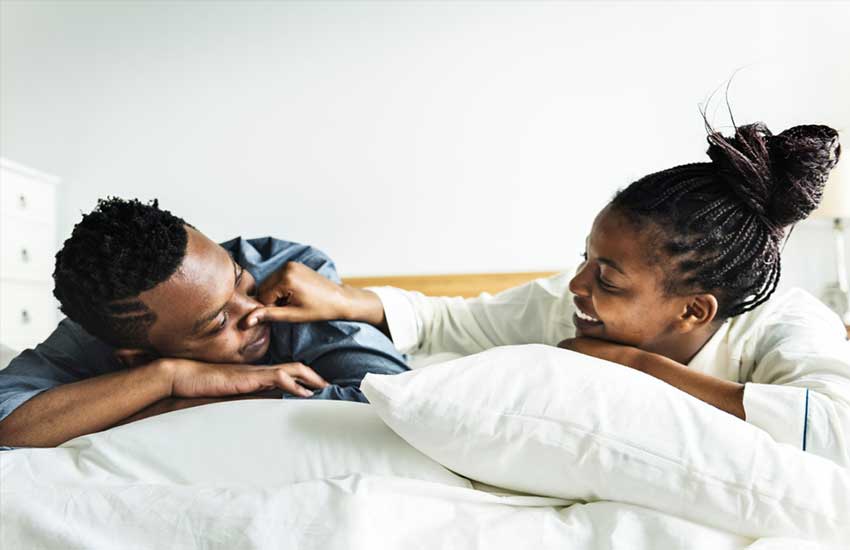 If you want to salvage and enjoy your sex life, you would first need to "decide" what your ideal sex life would look like given the current circumstances and then "decide" what sort of plans, actions and even sacrifices you would be willing to make to make that happen.
In other words, suspend temptation to wait for passion or desire to precede your sexual activity. Let it be OK to have sex even when you think you're not in the mood; the mood will find you. (Caveat: this is not about forcing your partner to have sex with you as this would be a violation. It's about choosing to use the theory of 'mind over matter' on yourself to work toward your stated goal).
Discipline is also about knowing your limitations then taking necessary measures to address those limitations. In competitive running, it has meant getting pace setters who can keep you accountable on the track. What about off the track and in the bedroom? What keeps tripping you up? Where are you and your partner vulnerable? Is it alcohol? Could it be your health?
Whatever it is, you are going to have to cultivate necessary discipline to get to where you want to be. If drinking makes it difficult to perform sexually, then maybe don't drink at all or stop drinking at least a couple of hours before attempting to have sex. If your health is the issue, make that appointment and let your doctor or therapist attend to that with you.
The bottom line is, without discipline your sex life will be in trouble and will remain there. The good news is that discipline doesn't necessarily mean doing that which you find unpleasant. The first step is to get clear on what you need in the bedroom and the next step will be to lean into your higher sense of discipline and put a fun and enjoyable plan in place.
I hope as you celebrate Eliud Kipchoge and others' recent wins in sports, you will use them to inspire you in the bedroom as well, because you deserve to be the champion of your life, in and out of the bedroom. Do not be a slave to your moods and your passions; choose discipline instead, for a happier, more inspired sex life.
Maggie Gitu is a Marriage, Family & Sex Therapist (MAMFT) and can be reached at [email protected] or on Instagram @maggiethetherapist
Who are likely to be more successful: introverts or extroverts?
Related Topics