Home
/
Chef-approved Father's Day recipe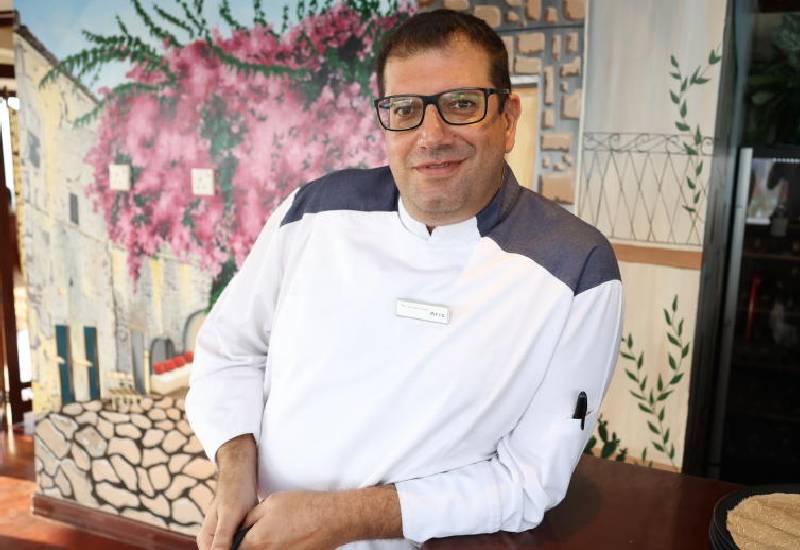 To celebrate that special father in your life, ditch the chicken and beef for some octopus or salmon. Aris Athanasiou, executive chef at Movenpick Hotel and Residences shows us how to prepare that perfect meal
Grilled Octopus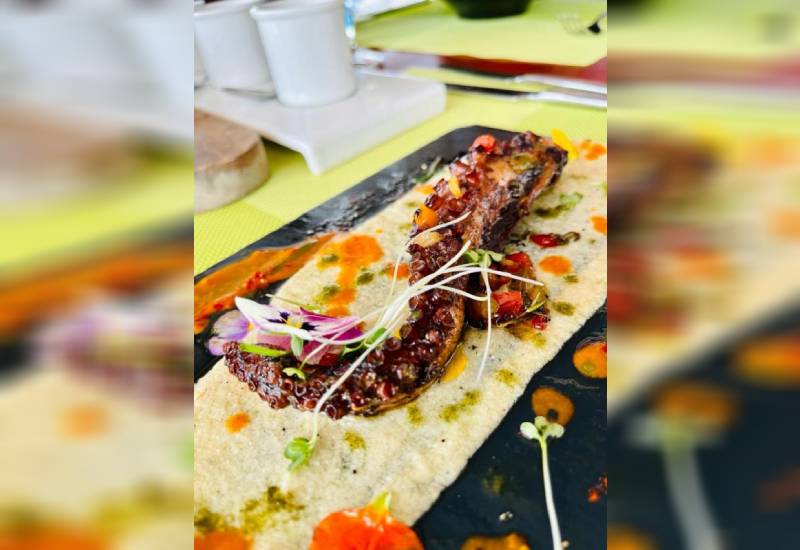 Octopus meat is rich in Omega-3 fatty acids. Just what you need for a healthy heart.
Ingredients:
2 kg fresh octopus
3-4 bay leaves
10 gm black pepper corn
40 ml red wine vinegar
150 gm of mirepoix (lightly cooked onions, celery, and carrots)
150 ml olive oil
20 gm fresh oregano
200 gm red long pepper
10 gm smoked paprika
60 gm fennel
10 gm star anise spice for flavour
How to do it:
In a saucepan, add the mirepoix, bay leaves, peppercorns, vinegar, star anise, fennel and octopus.
Let the mix boil for about 35-40 minutes.
Allow the octopus to cool then cut each tentacle and marinate it for several hours in olive oil mixed with star anise, fresh oregano, olive oil, smoked paprika and pepper.
Cook over a high grill. When cooked through, it is ready to serve.
Drizzle a mix of extra virgin olive oil, fresh oregano and red vinegar for elevated flavour. It is best served with fava beans. Enjoy.
Salmon Caesar Salad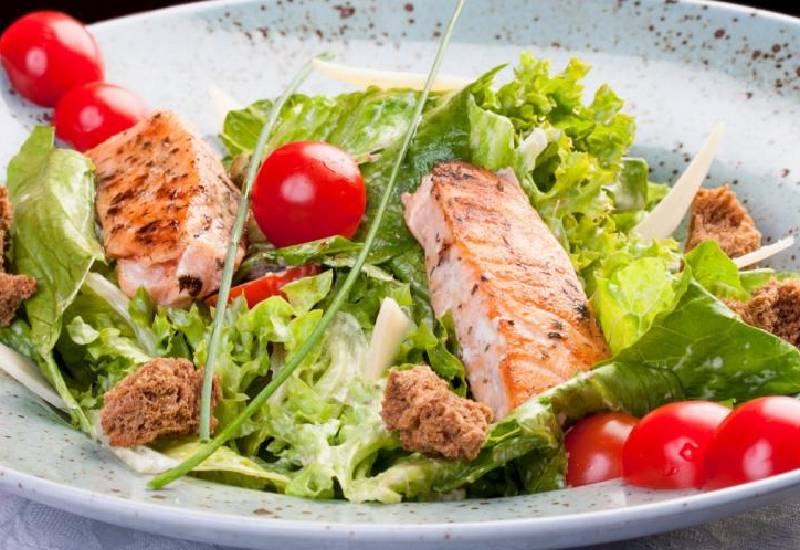 Like octopus meat, salmon is rich in protein and inflammation-reducing omega-3 fatty acids.
Ingredients:
200 grams Salmon fillet
Olive Oil
Onion
Fennel
Parmesan cheese
Avocado
Orange marmalade
Microgreens
Cherry tomatoes
Edible flowers
Lemon
Salt
Pepper
Pernod (an anise-flavoured liquor)
Brandy
Star anise (flavouring agent)
Bread croutons
Romain Lettuce
Procedure:
Sear the salmon before marinating it with lemon, star anise, fennel, olive oil and Pernod. Refrigerate for 10 minutes.
In the meantime, wash the lettuce and leave it to drain. In a bowl, add lemon juice, avocado, a pinch of salt and pepper and let it rest for two minutes before making a puree of the mix.
In a bowl, add the croutons, lettuce, cheese, salt, pepper and micro greens. Cover it and let it rest.
Place the salmon in a hot pan and add the brandy and Pernod. Seal the pan. After five minutes, add some onions, olive oil, fennel, lemon juice, star anise and cook for two minutes.
Then place it in an oven for another five minutes before plating. Drizzle some olive oil and garnish with cherry tomatoes.
Finally, place the orange marmalade on top of the salmon with a slice of lemon wedge and avocado puree on the side. Enjoy.
Related Topics