Home
/
Skin Care
Harmful skincare DIY treatments you should know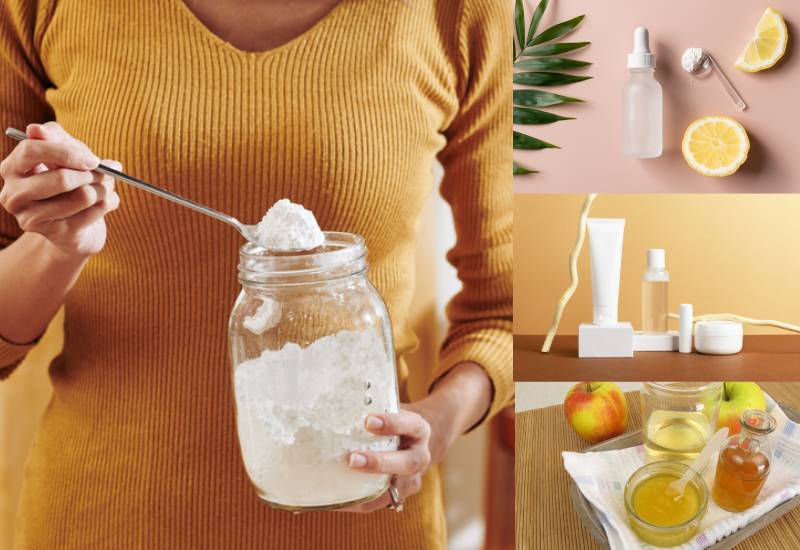 Ditching expensive skincare products and making your own from the cheap ingredients in your pantry sounds like a great idea, right?
Not so fast! While DIY treatments can save you money, some of them can end up doing more harm than good to your skin. With an abundance of self-proclaimed beauty and skincare gurus and life hackers on the internet, it is easy to get sucked into some pretty harmful DIY skincare trends.
Dermatologists caution that some ingredients often used for DIY skincare may inflame the skin or exacerbate common issues such as dryness, acne, and discolouration.
Here are some DIY ingredients you should avoid, or at least use with caution:
Using Apple Cider Vinegar as Toner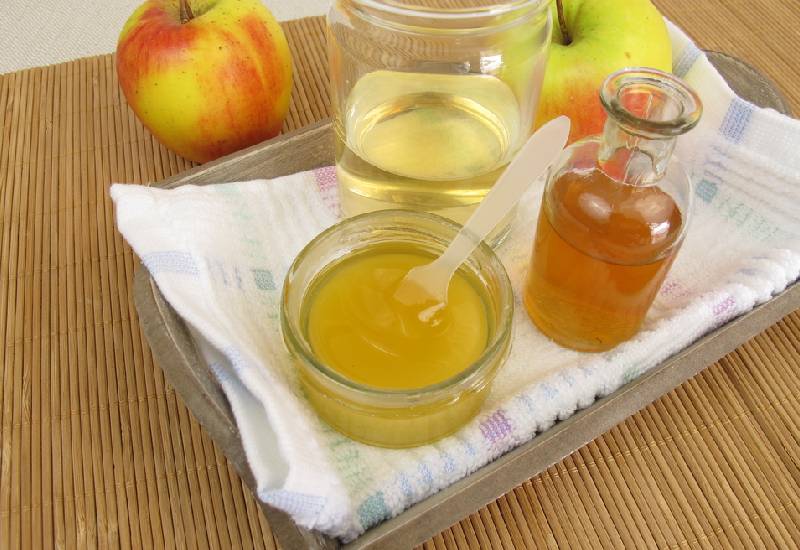 Apple cider vinegar (ACV) is often used as a DIY cleanser or toner. As a mild acid, ACV has powerful antimicrobial properties that can help prevent and treat infections on your skin. It also helps slough off dead skin cells, leading to a brighter skin complexion.
However, long-term use of ACV could corrode the delicate skin on your face. This can lead to a host of skin issues such as dryness, acne, irritation, and discolouration. In addition, there is the risk of getting some ACV into your eyes, which can lead to inflammation or burning of the cornea.
How to use it safely: Always do a spot test on a discreet area of skin, such as under your jawline, before using it on the rest of your face. Never use undiluted ACV on your skin. To use it as a toner, dilute one tablespoon of ACV in two cups of water. Apply it on your skin with a cotton swab and rinse after eight to 10 minutes.
Applying toothpaste to shrink pimples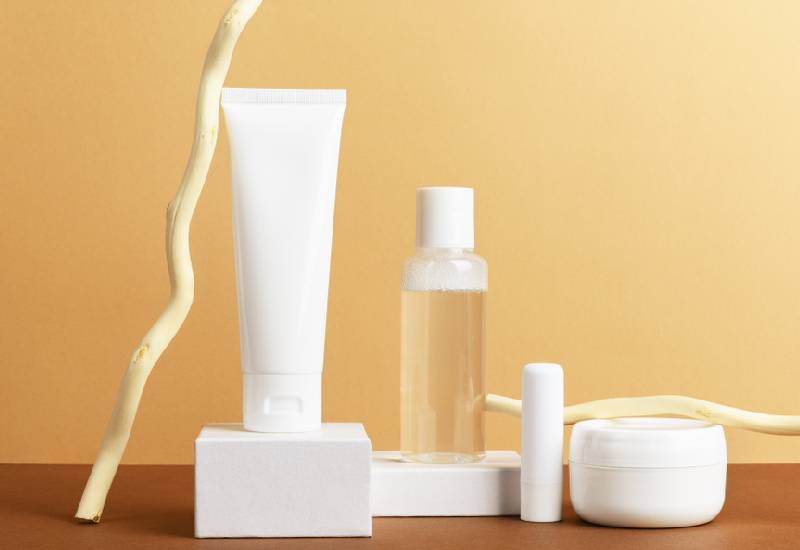 When you have an unsightly zit, it is understandable that you are desperate for a quick solution. Applying toothpaste, a cult classic when it comes to DIY acne treatments seems like a reasonable go-to.
According to dermatologists, that is not such a great idea. While the toothpaste might temporarily bring down the swelling, the main ingredients in toothpaste – peroxide and baking powder – are not so good for your skin. You run the risk of being left with irritation, discolouration, and scarring.
Toothpaste is especially harmful to dry or sensitive skin. It can irritate your skin and lead to excess oil production, which will lead to further breakouts and pimples.
How to use it safely: Unfortunately, there is no safe way to use toothpaste to treat acne. There are many better ways to bring down a pimple.
For instance, applying an ice cube for a minute can soothe the pain and bring down the inflammation of a pimple. You can make a paste with aspirin and water and apply it to any stubborn zit. Aspirin contains salicylic acid, a common anti-inflammatory ingredient in many skin care products.
Exfoliating with baking soda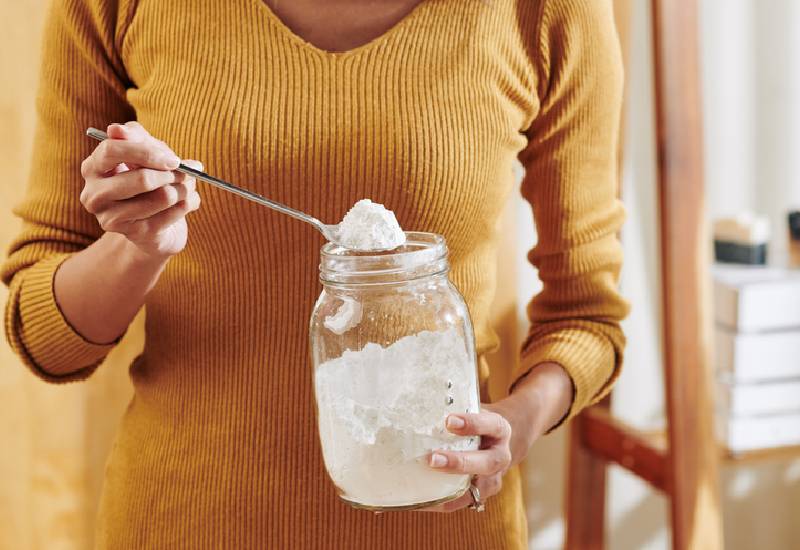 Baking soda is an ingredient that is popular with DIY skincare enthusiasts. Since it is alkaline in nature, it can balance your skin pH, help treat acne, and slough off dead skin cells for a brighter complexion. It is also often used as a natural cleanser, to neutralise unwanted body odour, soothe bug bites, and treat sunburns.
But while it might be okay for some people, the long-term use of baking soda can be harmful. Baking soda is too basic, while healthy skin is slightly acidic. Using baking soda on your skin can alter your skin's pH, damage its protective barrier, and disturb natural bacteria on your skin's surface that protect it from infections.
Baking soda can also irritate your skin. The ingredient is notorious for causing armpit rashes, redness, and burning for people who use it in homemade deodorants.
How to use it safely: Used sparingly, baking soda can actually be beneficial for your skin. Give your skin plenty of time between baking soda exfoliation treatments to prevent irritation. It is best to avoid it altogether if you have sensitive skin.
Using Lemons for Lighter Skin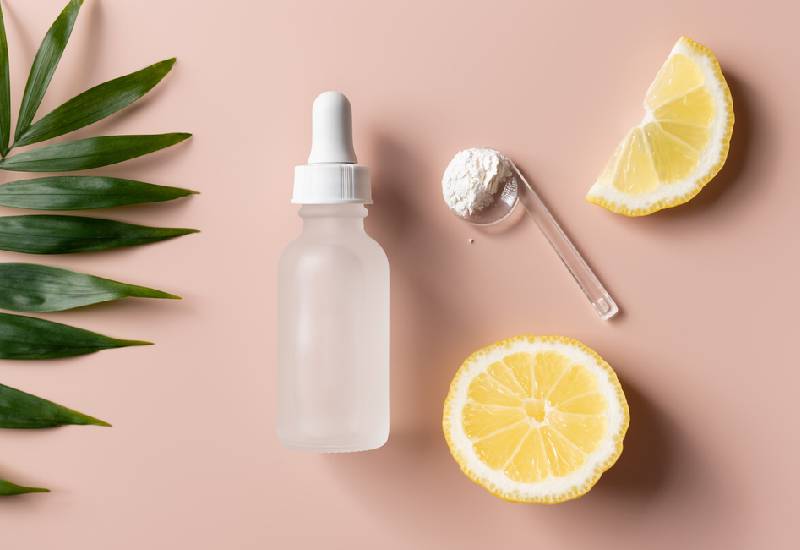 Lemons are popularly used to lighten dark skin. Lemons are full of vitamin C, an antioxidant that is used in many skincare products. Vitamin C is known for its skin lightening effect. No wonder lemons are a DIY solution to lighter knees and elbows!
With its astringent and antimicrobial properties, lemon juice is also used to treat acne. In addition, it is one of the best home remedies for psoriasis and dandruff.
However, lemon juice has more side effects than benefits when applied to the skin. Being extremely acidic, it can irritate your skin, which can lead to dryness, redness, and peeling. It can also increase your risk of sunburn.
How to use it safely: It is best to avoid lemons in your DIY skincare, especially if you have sensitive skin. To avoid the risk of sunburn, do not apply it before going outside in direct sunlight. Do not use lemon juice on your skin if you will be attending an outdoor event in the next few days.
Related Topics