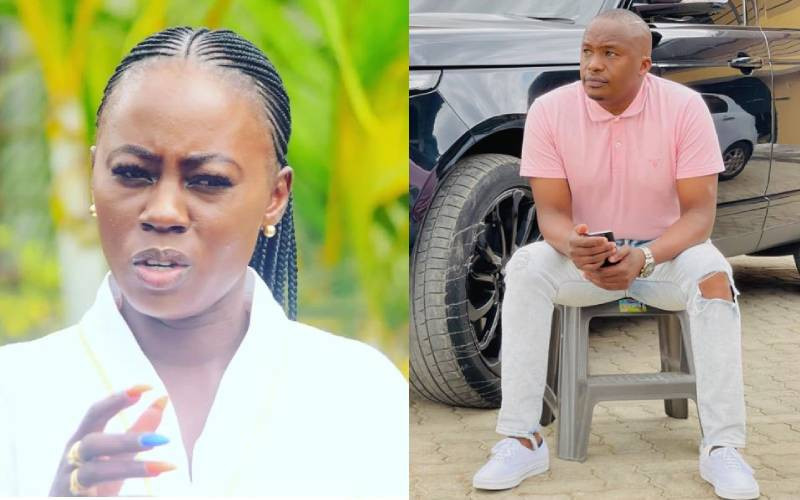 Kenyan singer Akothee has responded to comparisons made by former Starehe MP Charles Njagua, also known as Jaguar.
In a recent interview, Jaguar was asked why he did not top the list of alleged richest musicians in East Africa, with Akothee and Harmonize ahead of him.
He downplayed the list, claiming that he would quit music if it were true that Akothee and Harmonize were richer than him.
In response, Akothee took to Instagram to express her thoughts on the matter. She began by questioning why men feel the need to compete and compare themselves to women.
"Ati nani amesema He is Richer than THE MADAMBOSS. Since when did men forget themselves and start competing & comparing themselves with WOMEN?" she wrote.
Akothee also criticized politicians who enter the music industry solely to make money and remain relevant in power, rather than to help the common people or change the economy.
"Most celebs/musicians run into politics to make money and to remain relevant in power not to help the common mwananchi or change the economy, you feel good when people chase you," she stated.
She then urged politicians to be humble and refrain from bragging about their wealth, as much of it comes from taxpayers' money.
"Let me not hear any politician bragging with taxpayers' money ati 'Riches' Riches kitu gani. Those business flight tickets, Choppers are paid by the government not your personal money, while people's children can't even afford school fee," she wrote.
Akothee also criticized politicians who use charity work for publicity rather than actually making a difference in people's lives.
"All this charity you people do online is for PR. Always waiting for something trending to hope on so you can hit headlines because the rest of the days you are irrelevant," she wrote.
She went on to challenge politicians to show tangible evidence of their philanthropy and questioned why she hadn't seen any of them taking disadvantaged children to school or helping people affected by natural disasters.
"Why haven't we seen you take 5 children under your arm and take them to school? Hiring a chopper for an hour is about 200,000 ksh. That's school fee for a needy student for 4 years," she wrote.
Akothee also made it clear that she does not envy or desire any government seat, stating that she is "government" herself. "I don't envy or eye any government seat. I am government myself. Take this to the bank," she wrote.
Finally, she dismissed those who try to use her name for clout, stating that only those with over 3.5 million followers are worthy of mentioning her.
"Again, anyone with less than 3.5 m followers should not mention my name, you are clout chasing. I am not in your league. I think in the Kenyan Entertainment industry only Eric Omondi should mention my name," she wrote.
Related Topics