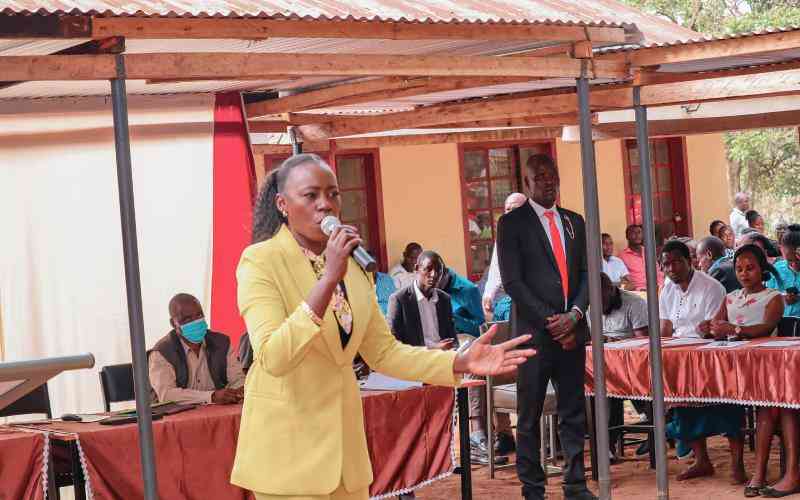 Akothee has taken to social media to express her disappointment at how some of her followers are only invested in her life gossip and not growth.
Opening up on her Instagram page, the Akothee Safaris founder elucidated that most people live for the drama and gossip encompassing her love life but draw the line when it comes to education and progress.
According to Akothee, she has been enrolled in University for over 14 years and no one has questioned her about it yet she is constantly bombarded with queries about her romantic relationships.
"Relationship is entertainment education is an achievement (I think). Aaah so no one realized I didn't graduate 4th of August as was planned and no one is asking why I never graduated while graduation is a public thing and I have been in the university for over 14 years. Mount Kenya University BBM 2013/ yet they keep asking & following my relationship like their spleen," she wrote.
The former self-proclaimed President of Single Mothers went on to advise her fans to prioritize their privacy and keep their personal matters out of social media whether they succeed or fail. With evil eyes everywhere, Akothee explained that majority of online users only want to see your downfall.
"Relationship is all gossip, they are waiting for when you will break up, get pregnant, lose the baby or die while giving birth. Education is motivation once you acquire a degree no one can take it away. Keep your relationship and your journey to success off social media. Show them results. Evil eyes everywhere," read part of her post.
Not too long ago, the vocal superstar was forced to set the record straight on her marital status after sharing her song poster dubbed 'Niko Single' that many assumed meant her relationship was already dwindling just months after tying the knot.
"Stop interfering with my business. I have just dropped a song and everybody is coming to me asking me if I had stopped making music or broken up. Seriously, who makes a poster to announce their breakup, who?" she questioned.
According to Akothee, most people are just wishing for her marriage to fail yet some of them have never even dated long enough to get a marriage proposal or walked down the aisle.
"Have you ever been courted and even got to the level of being given a ring? I'm better off because at least I have been married. We'd rather argue about other things maybe divorce with you. You think marriage is something someone will just wake up one day and say it is done? C'mon, go listen to the music," she said.
"Stop that rubbish. That is what you pray for me. Actually, anybody typing Akothee has broken up with the husband that is what you are praying to see," she added.
Related Topics