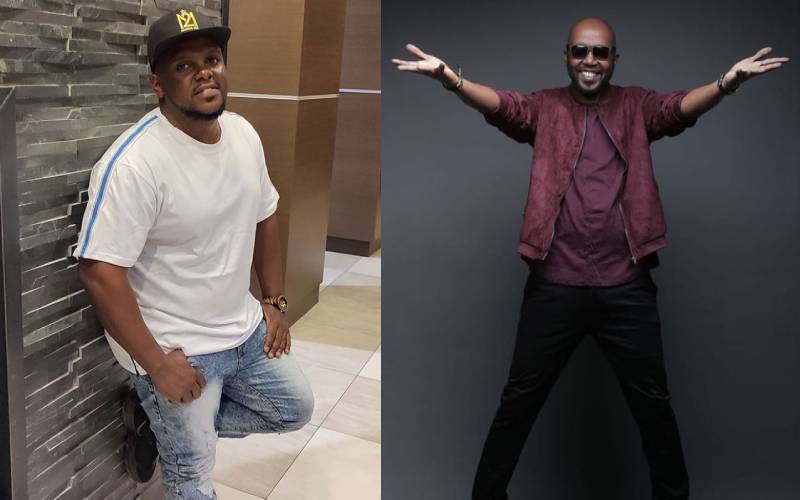 Relationship adviser, content creator and radio personality Andrew Kibe has a fan in rapper Nonini.
Nonini participated in the former radio personality's daily live show on Friday, August 20, which was streamed across Facebook, YouTube, and Instagram, as well as his online radio station – Rogue Radio.
Ecstatic at the Furahi Day hit-maker joining, the two digressed through their appreciation for each other's hustle, jokes about Kibe's bland Sheng knowledge, and men sending their fathers money and not their mothers.
"Big up! I have been following your content and you are on top. There is something you said this week about mothers. People should send their money to dads and not mums; because if you send it to your mum she will look down on your dad, and that is very true," said Nonini.
Nonini co-signed the outspoken Kibe.
Kibe, keen and unusually star-struck was lost for words as Nonini signed out of the show stating, "Kibe is passing knowledge and he respects that."
Nonini told fans to listen to his music, which echoes Kibe's jarring content of building men into leaders while women remaining submissive and in the supportive role, in the same breadth shunning emasculation in society.