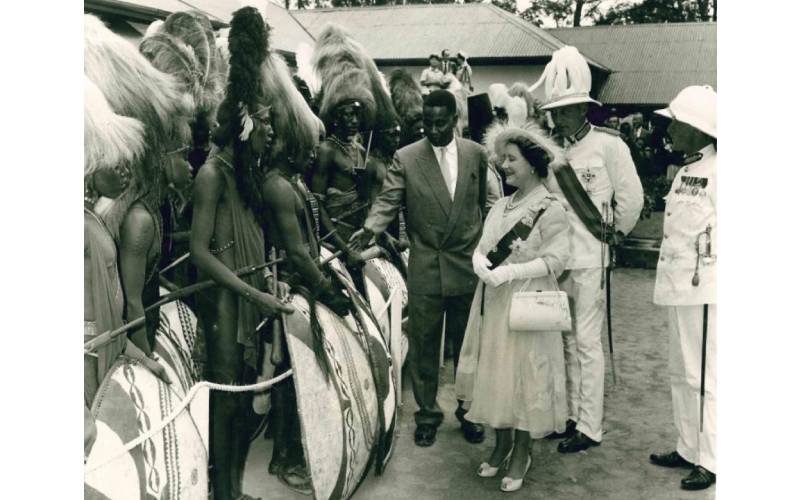 Queen Elizabeth II visited Kenya in February 1959, in the sunset days of the British Empire. Kenya was one of her last colonies. In the course of her tour, the Queen visited Narok. It looked like an early birthday gift for William ole Nitimama, who was turning 31, as he got a rare opportunity to be her translator.
At the time, adult African men were expected to stand still and bow whenever they encountered a colonial settler, including their children. If an African man was found looking at a white woman, he would be flogged.
However, Ntimama was unbowed. He would later become a DO and rose to become Narok Town Clerk. In 1974, Ntimama joined politics and dominated the political sphere in Narok and Rift Valley as an MP and minister. He was also the Maasai spokesperson during his long political career. Ntimama went to great lengths to defend the rights of the Maasai. He exited elective politics in 2013 when he lost the Narok North parliamentary seat.
Ntimama also made a name for himself as the uncompromising defender of the Mau water catchment, sometimes using unorthodox means against settlers he perceived to be a threat.
Mau complex has shaped the politics of Rift Valley for years. It has birthed or killed political careers of leaders who defended or opposed eviction of those who have settled in the forests.
Kenya Water Towers acting Director-General Julius Tanui says the Duke of Cambridge, Prince William, is set to launch adoption of Mau Forest Complex into Queen's Common Wealth Canopy at a ceremony in Ngoben Forest in Maasai Mau later this year.
The Queen's Commonwealth Canopy project was launched in 2015, a year before Ntimama's death. It covers 60 projects in more than 45 countries. The aim is to conserve indigenous forests in Commonwealth countries. The project marks the queen's service to the Commonwealth by conserving indigenous forests.
Prince William's visit was initially planned for February 2. It is expected to lift the profile of the Mau Forest Complex, which covers 455,000ha. The complex comprises 22 forest blocks that feed 12 rivers, whose waters drain into major lakes, including Victoria. Admission of Mau Forest Complex into the Queen's Commonwealth Canopy will enhance conservation efforts globally.
The queen, who ascended to power after her visit to Kenya, is now 95 years. Ntimata died five years ago at the age of 86. The queen is mourning her husband, Prince Phillip, the Duke of Edinburgh.
Related Topics