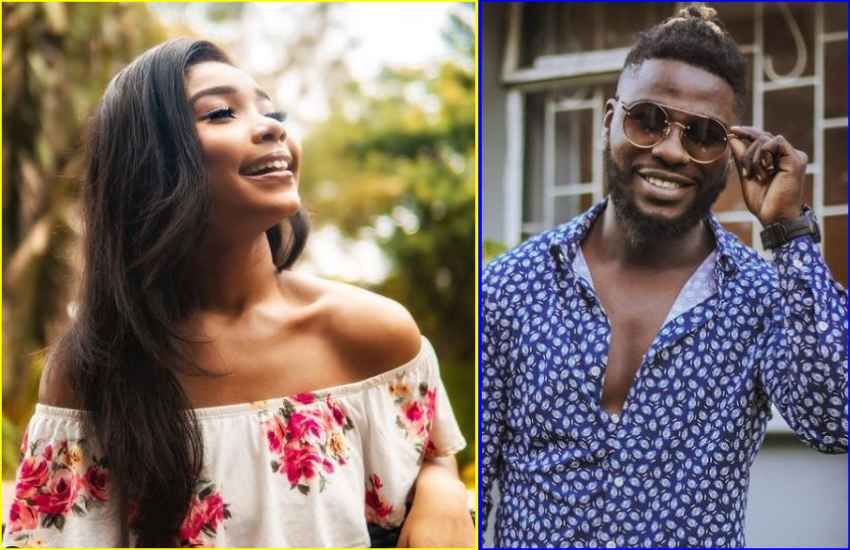 After weeks of speculation as to whether there could be more than just meets the eye in the seemingly steamy relationship between popular YouTuber and Instagram sensation Elodie Zone and Sol Generation's Nviiri, the juicy details are finally here. It now emerges that the two are now an item after keeping most of their followers in the dark about their friendship.
Read Also: This version of me wasn't built overnight - YouTuber Elodie Zone
"They are definitely enjoying each other's company. She even accompanies him during his rehearsals. They are not shying away from the fact that they are an item," a source close to the two confided. The two have been posting rather suggestive moments and the lively moods are without a doubt telling. Elodie came to the limelight some years back while dating former President Mwai Kibaki's grandson Sean Andrews. Well as it was sung, Pombe Sigara…
Elsewhere, producer Ulopa is back…
Talented producer Ulopa Ngoma has announced that he is ready to get back to work after a month long hiatus that was caused "by a series of unfortunate happenings." Ulopa, who hails from the renowned Kibokosya family had weeks earlier lost his godfather when tragedy befell their homestead again even before the dust had settled.
Read Also: Ulopa Ngoma reincarnated - Musical heritage, nurturing talent and advocating for artists
"It has really affected me and my family, but we have to hold onto reality, accept and move on," he said. Ulopa admits that the series of unfortunate events greatly affected his flow of work, but has vowed to get back to cooking some new releases soon. "I'm done crying. Time to get back to work."