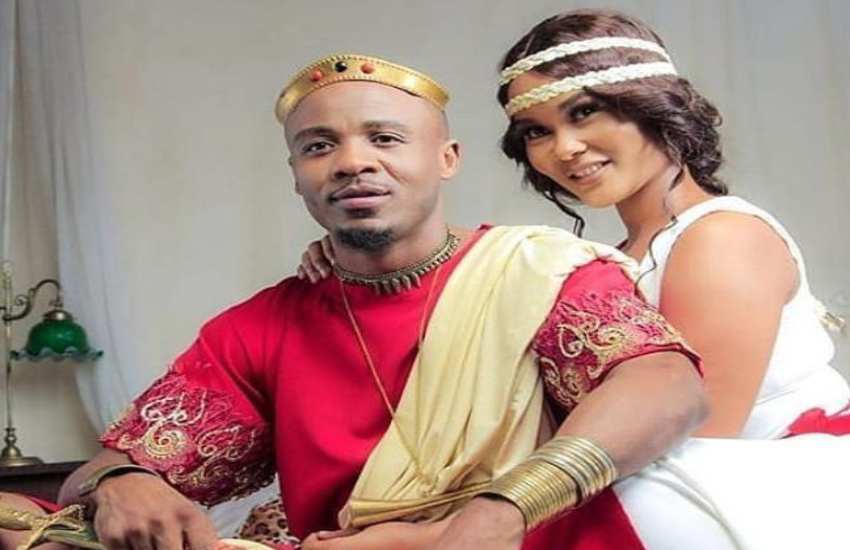 Bongo superstar Ali Kiba has released a new single 'Dodo' which has left tongues wagging.
King Kiba, as he is popularly referred to, debuted 'Dodo' on April 8 and if its wild reception is anything to go by,  it is an instant hit with over 700,000 views on YouTube in under 24 hours.
Top on everyone's lips, however, is Kiba's choice of video vixen. He dug deep and unleashed his arch rival's baby mama Hamisa Mobetto.
Dressed as royals, the two embodied the song's message.
"Dodo refers to a well-ripened mango, but in the song, it reflects a very beautiful woman, well raised by her parents and ready for marriage," noted Kiba after releasing the video on YouTube.
Read Also:I pray to get a husband like my step-dad, Hamisa Mobetto says
The Tanzanian model and video vixen first appeared in Platnumz's song 'Salome' in 2017 and shortly after, the two were romantically linked, leading to the birth of their baby boy.
In a recent Instagram live, Kiba set the record straight on his relationship with the mother of two and revealed that he has been friends with Mobeto for years, but never felt the need to publicize it.
The Bongo singer went on to add that he was the first one to actually work with Hamisa years before people knew who she was.
He explained that he featured her as a video vixen in his brother's hit song 'Hatuna Habari Nao' about ten years ago.
In a twist, the Bongo Flava icon also worked with Platnumz' Kenyan ex-girlfriend and baby mama Tanasha Donna four years ago in his song 'Nagharamia' before she also found fame.
Mobetto's involvement with Kiba came weeks after she was rumoured to have mended things up with Platnumz.
The reports, fuelled by Platnumz posting a video of Mobetto grooving to his latest jam Jeje at a time when his relationship with singer Donna seemed to have fizzled out, sent social media into a frenzy.
In an interview with Classic FM, Mobetto made it clear that she has no plans of getting back together with her ex for the sake of their child.
"Sijarudiana naye, sina mpango wa kurudiana naye, sitegemei kurudiana naye wala sitaki kurudiana naye.
"Unajua ukishazaa na mtu alafu ukiona kabisa kwamba labda hamko tayari kusettle, inakua sio vizuri mrudiane na mtu alafu siku mbili mnaachana siku tatu mnarudiana, inakuwa sio vizuri kwa mtoto. Anaona leo mama na baba wako sawa, kesho wanaachana, hapana.
"Mimi nikishaachana na mtu, especially ambaye nimezaa naye mtoto inakua ni for good kwa sababu kama kungekua na uwezekano wa kusort vitu basi tungeendelea kuwa wote," she explained.
Read Also: Diamond exes Wema Sepetu and Hamisa Mobetto end beef?
In 2019, Mobetto explained that she was not ready to be in a relationship as she was working on a few things that demanded her attention and wouldn't be able to tend to her man as she would want to.
"Niko single, I'm not in any relationship and I'm not ready for now. I'm very busy to the point sidhani kwamba mimi ninaweza kumpa attention kama ipasavyo, kwa hiyo kuna vitu ambavyo navifanyia kazi, focused on my work na muda ambao unabaki nautumia na watoto wangu," she said.