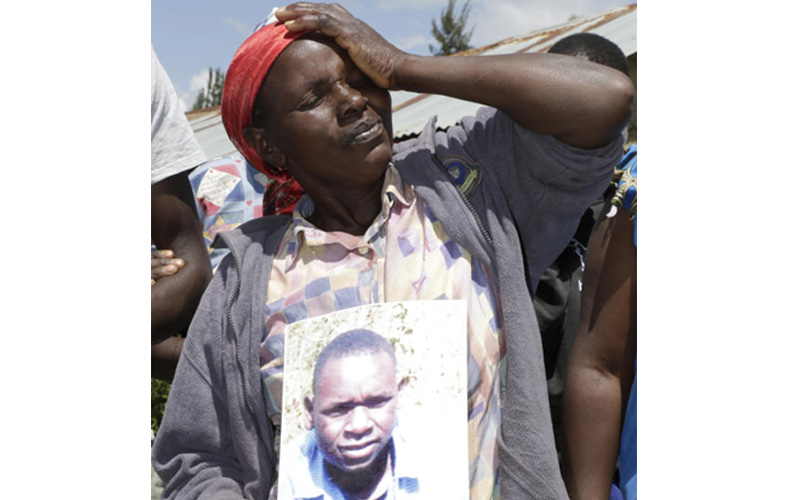 A family in Kapsita village is seeking justice after their 27-year-old son allegedly died in police custody and his body secretly sneaked into Molo Hospital morgue.
Onesmas Manyara was booked at Molo police station on Thursday last week where he is said to have died of severe injuries inflicted by his employer.
His mother Sophia Kwamboka said Manyara was allegedly beaten by his employer on claims of having stolen a car battery.
Molo police commander Isaac Odumbe admitted that Manyara was dropped at the station by his employer in a critical state. "The deceased died while being driven to hospital. He was in a critical state," said Odumbe.
In a contradiction to his earlier statement, Odumbe said they were waiting for a postmortem report as Manyara did not have any visible injuries. A postmortem was done on Friday.
Questions however abound as to why despite the injuries, police locked him up. His mother said she went to the station to see Manyara but was sent away by police officers.
On Friday morning, she went to search for Manyara at Molo hospital and found his body in the morgue.
A morgue attendant said the body was booked in by the police at around 8.30am on Friday.
Kwamboka then reported the incident to Molo police station, but officers did not tell her what transpired