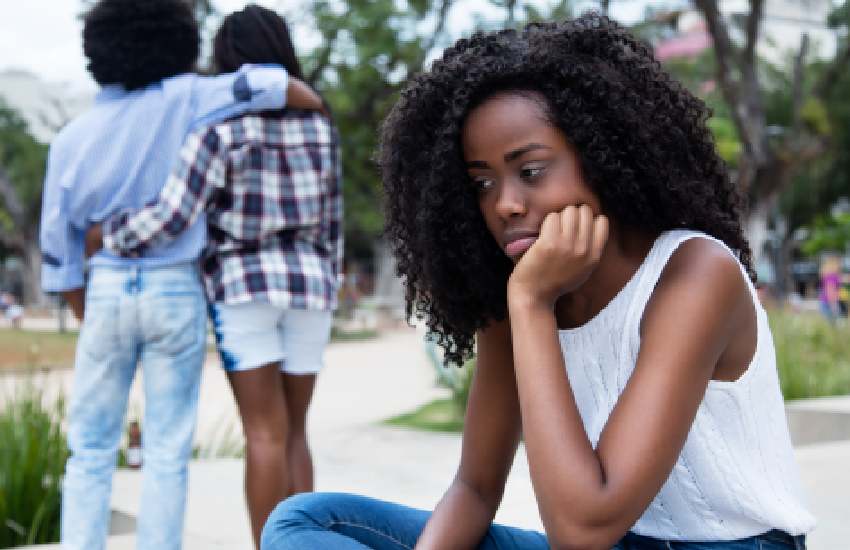 Are you single and ready to mingle? Take heed of the old adage "What doesn't break you makes you stronger" - after all, every experience comes with a lesson - be it good or bad. Here are five past partners you should have learnt from.
1. The cheat 
If there's any past partner you should have learnt from, it's the cheat. Remember those telltale signs and excuses your ex used when out playing around? Always follow your instinct.
Read Also: 12 ways to make your man more romantic and put the spark back into your relationship
2. The controller
There's plenty to learn from a controlling ex, for a start, never let someone else make your decisions for you. Whether they isolated you from your friends or implemented curfews, someone that controls your actions is not worth it and can leave you lonely and vulnerable.
3. The clingy partner
When you start dating someone new, it's easy to find yourself caught in your own bubble - blocking out close friends and family. Avoid making this mistake again by saving time for others around you.
4. The liar
Whether a compulsive liar or one that tells irritating white lies - a lying lover is not someone you want in your life. If you find out they've lied on their profile about something important - like a job, wife or kids - be wary. Likewise, if they just sound too good to be true, or are acting shady - report them.
Read Also: Men with deep voices are more likely to cheat on their partner, study claims
5. The user
Whether you felt like the only one making the effort, spent all your money on them - with no appreciation - or always made the effort to see them - there's something to learn. Keep your eyes peeled for signs - and don't let them take advantage of you.