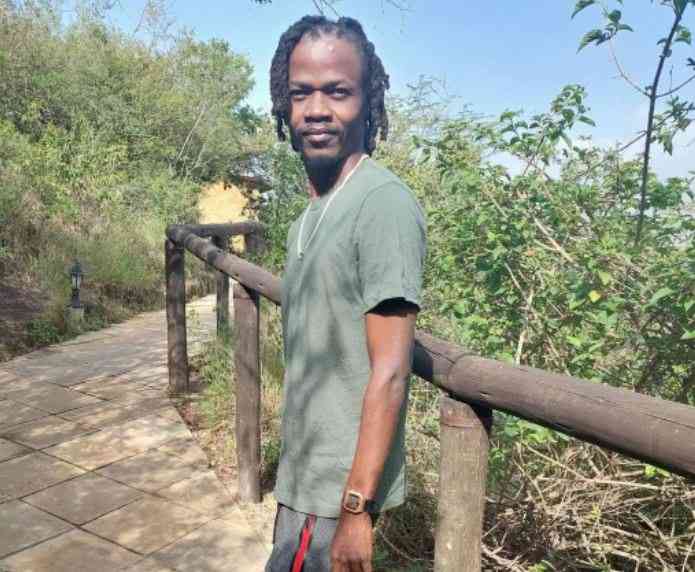 Rapper Juliani has weighed in on the online trolls that have seen him, his wife Lillian Ng'ang'a, and former Machakos Governor Alfred Mutua trend on Twitter.
It all started when Kenyans on Twitter drew comparisons between Juliani and Mutua after unconfirmed rumours that the rapper was struggling financially and was seeking support.
Taking to Twitter on Wednesday morning, Juliani took a swipe at the online bullies and satirically responded to the rumours.
"Wase! Nikubaya niko BROKE! Mtoi anahitaji pampers. Please send mpesa. Paybill: Business number – 784577 Account- Juliani, Chochote unaeza itasaidia. Yours truly, Struggling rapper/entrepreneur," wrote Juliani and accompanied the tweet with a past image of him before fame.
However, as comments came flowing in, many who seemed concerned about the rapper, Juliani quickly drew another message letting his fans know he was being sarcastic.
"Please treat this message with contempt like the rest that keeps coming your way. Never believe what's online," said Juliani.
Wase! Nikubaya niko BROKE! mtoi anahitaji pampers.Please send mpesa. Paybill: Business number - 784577Account- JulianiChochote unaeza itasaidia.Yours truly, Struggling rapper/entrepreneur pic.twitter.com/nsCPH7YZAF

— Juliani ?? (@JulianiKenya) September 21, 2022
What followed were mixed reactions from people, some who lauded the rapper for how he handled the trolls, while others thought he shouldn't have responded.
"Very good reaction to them bullies," said Dr. John Njenga Karugia.
"Please rise above this pettiness. Look after your family and ignore the social media discourse about you," wrote Khasimwa Mmaitsi.
However, a section of netizens opined that Juliani was clout chasing and about to release a song.
When the comparisons on Twitter started coming in on Tuesday, Lillian Ng'ang'a addressed the topic, saying the discussion was nothing but a shallow story that did not deserve her attention.
"Just seen some shallow story that y'all trying to drag me into. Truly you don't get tired. Just continue. Let me proceed with my day with my little boy," she wrote.
Lillian and Juliani have had to defend their relationship since publicly coming out as a couple in September last year.
In an interview with Nation, Lillian said getting to know the rapper personally confirmed that he was a good person despite people's unkind opinions of their newfound love. According to Lillian, Juliani made her a better person, and she thanked God for bringing him her way.
"It is very unfortunate to see people say unpleasant things about me and Juliani thinking it was the wrong choice for me. I am a better person with him than I was," said Lillian, adding, "I wake up with Juliani and tell him 'Darling, I thank God for a new day with you'."
The former Machakos first lady addressed the attacks on Juliani by netizens because he is a musician and compared him with Governor Mutua due to his status in the government.
Lillian further asked Kenyans to appreciate Juliani for building his brand from the ground and stop focusing on who has more money. She added that staying with the governor would have been an easier option but chose otherwise.
"People need to expand their minds and thinking. It would have been easy for me to stay with Alfred because with him I didn't have to work and life was good and comfortable. But up to what point?" posed Lillian.
Related Topics