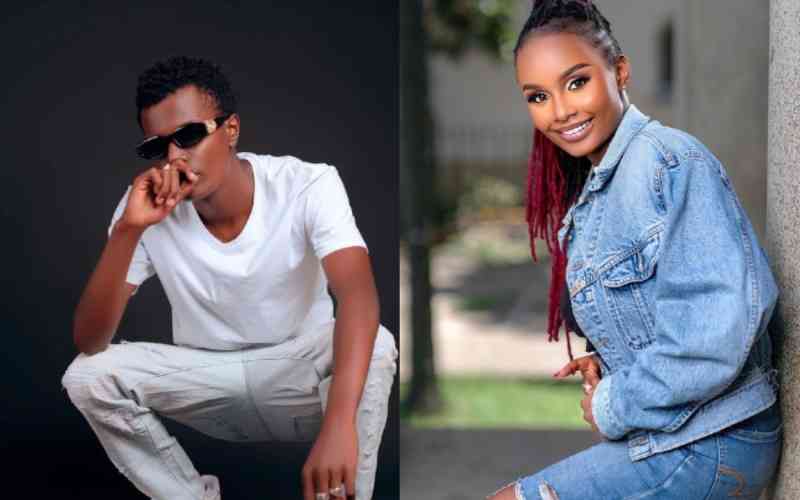 Georgina Njenga on Thursday said she is no longer with Tyler Mbaya aka Baha, adding that she is already in a new relationship and loving it.
Through a Q&A on her Instagram page, the mother of one said they broke up and she is 'in a good place'.
"Are you and Tyler still together?" asked one of her followers. "No we broke up "she said.
Adding: "We broke up. I am in a new relationship with a new man. This is a different type of love. I never knew such love existed before, to be honest. I am in a good place."
The revelation surprised followers of the young couple who often created content together and shared their love journey with the world.
The two began dating in 2020 and were blessed with a baby girl who recently turned one.
Their relationship has, however, faced a number of challenges as early this year a video of Georgina dancing in her birthday suit leaked online.
She came forward to explain the leak was out of malice by an envious ex-boyfriend who was unhappy with how her new relationship was going. She said the video was recorded years ago.
"It happened at 17 with someone I liked. He started threatening me immediately I exposed my relationship with Tyler in 2020," she said.
Baha swiftly jumped to her defence, posting her picture and captioning it with love emojis.
In March, Georgina was once again on the receiving end of online trolls after attending the Shoke Shoke concert.
Many scolded her for showing up at the event instead of bonding with her baby and she expressed displeasure at the insults thrown her way.
"It's crazy, I can be in the house six out of seven days, but that one day, everyone will try to make me feel bad for going out," said Georgina.
Georgina pointed out that it was sad that the same questions were not directed towards her baby daddy.
She expressed that questioning a mother about her baby's whereabouts while she is out having a good time is a form of mother-shaming that creates unwarranted guilt in mothers.
While some believe the lovebirds have parted ways, others think it might be one of those clout-chasing gimmicks by celebrities to remain relevant. Only time will tell.
View this post on Instagram
Related Topics