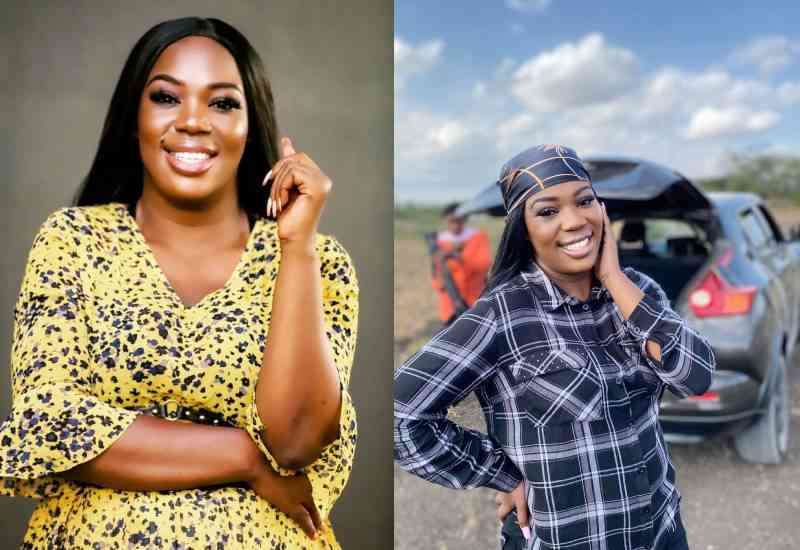 Ruth Matete, a Kenyan gospel singer and pastor, recently made public that she may presently be in a committed relationship. This revelation came to light during a podcast interview with Elliot Berry, who is recognized as The Reverend Dad and happened to be a close friend of her late husband.
On July 13, Matete unintentionally disclosed the existence of her special someone, addressing ongoing rumors that suggested a romantic connection between herself and The Reverend Dad, rumors that she promptly refuted.
During the course of the interview, Matete openly acknowledged her involvement in a newfound romantic journey. While she hesitated to label it as "dating," she expressed the joy of spending quality time with someone she genuinely admires. Matete revealed that they often share coffee moments, exchange thoughtful morning and evening texts, and consistently check on each other's well-being throughout the day.
"I am dating someone else. Shhh, oh my God. I'm not dating this guy but yes, I am dating. I can't say I'm dating – what is dating though? There is someone I like, and he likes me and we've been having coffee. We text each other good morning and good night; and how is your day going," Ruth Matete shared.
This recent revelation by Matete is in line with her previous social media posts, where she expressed her aspiration to embark on a fresh romantic chapter and eventually find love once again. On Valentine's Day in 2023, she alluded to her upcoming marital bliss, hinting that all preparations were in place except for the missing groom.
"In three years' time,I will be 40 Wueh!! Na bado nataka nipatie Tolu brother na sister. Someone needs to find me we do this thing tumalize. Ama kuna a medical procedure to help me get twins? I would wish to finish that chapter by 40. Inawezekana ama am watching a lot of movies? " Matete said.
Matete, just before welcoming her first child, faced the heartbreaking loss of her husband, who tragically passed away. However, during the challenging time, she encountered further difficulties when the Nigerian embassy prohibited her from burying her husband. Their reasoning was to determine the precise cause of his death before allowing the burial to take place.
Related Topics