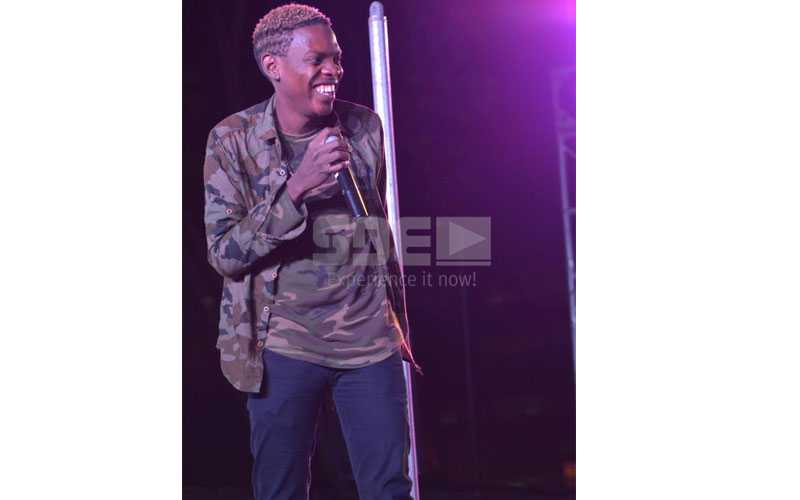 A waitress accused the comedian of walking away with Sh5,850 unpaid bill
Omondi however dismissed the claims stating the drinks were offered for free by the club
A waitress at a local pub along Mombasa Road has accused comedian Fred Omondi of allegedly refusing to pay his bill totalling Sh5,850.
The lady, Mary Sorty took to social media to complain: "Hello I'm writing down this so annoyed by celebrity Fred Omondi who apparently is on the run with a pending bill of yesterday night (sic). I looked for his number called him. Till now he has switched off his phone to voice mail.
It is unfair I will pay for this with my salary," she posted on Facebook.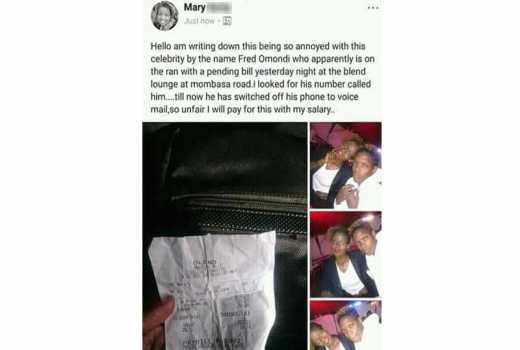 However, when Heads Up caught up with Fred, he denied these claims, saying, it was a misunderstanding,
"I was offered the drink for free by the club because I was the emcee for the white party which took place on January 14.  Even the club's director knew about it and has apologised for the misunderstanding." 
Fred added that, "When I arrived at the club, the waitresses requested we take selfies, which
I later saw on Facebook.  The post went viral and two of my clients dropped me from their events because of that post."