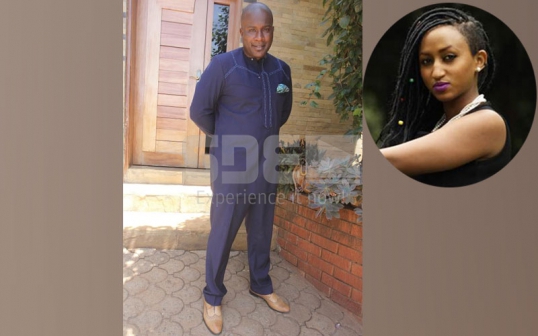 Tedd's wife Kamar passed away after a short illness
She left behind their three-month-old daughter Jameela
Tedd Josiah's wife, Regina Katar will be laid to rest tomorrow (Saturday 7) at Ihururu village in Nyeri.
Katar passed on earlier in the week leaving behind a three-month-old daughter, Jameela.
Speaking exclusively to Heads Up, a heartbroken Tedd said, "Words cannot express my confusion, loss and pain."
The reclusive producer and his late wife have been living together for few years after Tedd's sojourn in Europe in the aftermath of the 2007 disputed elections.
Tedd wrote an emotional tribute on Instagram.
"Real friends and few people knew about my princess Regina Katar because we kept our private life out of limelight and focused on building a family we dreamt and longed for. When we found each other we built the broken pieces we had and God blessed us with little miss Jay Jay.
We went through tough nine months to get her. Sadly Regina passed on from a sudden illness and has left the two of us to try to figure things out."
"I went shopping the other day and got to the chilli section, they still don't have our favourite chilli! I know you heard me because I felt you remind me what I needed to buy. I also felt you remind me how to oil Jay Jay, how to wash her and to make sure she doesn't drink the bath water!"
He also added, "Babe it's going to be hard on Jay Jay and I because you were our life. You gave her life just as you gave me life. I'm gonna try and be half the mom you were, just half, cause I know I can't be anywhere as good as you were. Please do your angelic duties and watch over Jay Jay and I."