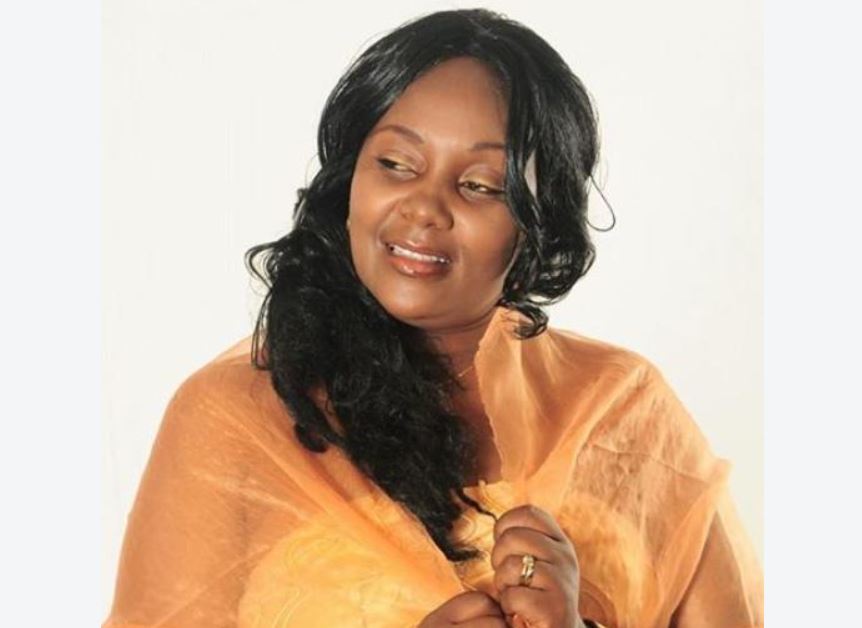 Having a conversation with Princess Farida Mafudh-Migwalla is so easy. It is like talking to an old friend. She opened up to Sunday Standard on what she has been up to since her big switch from secular to gospel music. 
"So much has changed since I left the secular world where I was the Queen of Chakacha for years. I ruled my world with ego. Now I am a humble servant of God married to a great preacher since 2004 when I hit my turning point," Princess Farida said.
Before she saw the light, Farida who grew up in Mombasa, earned a living from Chakacha, the seductive coastal dance that largely involves gyrating the waist.     
During those days, controversy stalked her and she decided to change her ways by converting to Christianity and switching from dancing seductively in discotheques to dancing in church. Indeed, she is a now a new creature with a new vision and lifestyle.
ALSO READ: Former 'Queen of Chakacha' Princess Farida reveals her past with the son of a prominent politician
Men lusted for her
She has a new tell-all book titled The New Me, and an upcoming movie which she says will be riveting. For more than two years, the Kiumbe Kipya singer has been working with a team that is making the movie which has already received support from government agencies.
The filming started this week and a number of Kenyan thespians have taken up key roles to bring out Princess Farida's real life experiences. Strategically, she says she has picked a talented Kenyan actress with a strong personality, to play her character.
Just like her book, the movie is a tale of a beautiful girl who rose to fame courtesy of her sexual charm and dancing prowess. In the story, fame, fortune and controversy follow the young girl, with men lusting after her and many promising to ditch their wives for her.
Among them is a prominent singer from Congo, a son of a Kenyan tycoon and a well-known businessman. And like in her real life, the lead actress has a turning point. 
The script delves into her new found faith, initial rejection by her in-laws, life as a gospel singer, preacher, mother and wife. Farida expects that the family film will be received well by the church. 
And how is life in marriage, we prod?
"The strange thing is that when I met my husband (Isaac Migwalla), he didn't know of my previous secular exploits as Queen of Chakacha.
"He came to learn much later that I was a dancer. God had simply spoken to him about us getting married and after confirming that with our spiritual father Robert Kayanja from Uganda, we started working towards our future. This was received with resistance from our in-laws who said I wasn't truly saved," she said.
ALSO READ: Gospel star, Princess Farida, rules the USA
God first
Interestingly, men still hit on her despite her transformation and her marital status.
"My inbox is always filled by men who say I am beautiful and they still want to marry me. A son of a Kenyan tycoon kept on pestering me until I blocked him. Another star kept on saying he would give anything to have me. What all these men don't know is that my husband reads all those messages and responds to them."  
In her book, Princess Farida narrates how a former president's son wanted to marry her. She did not know how serious the man was until he sought consent from his father. In the book, she tells a chilling story of how people plotted to kill her after she rejected their overtures.
"On many incidences, I cheated death. I recall in particular the year after I won the Queen of Chakacha title, my third dancing title, I was eager to retain my crown and I sailed through the hits against all odds during the preliminaries.
"Then one morning as I was coming from the club, I met two men who ambushed and molested me so bad before threatening to slice my throat. The men were arrested after which one confessed that he had been sent by my competitors to kill me," she said.
Distractors aside, to her, family and serving God are her main focus now. 
"I am now a mother of two. Many had said I would not get children because of my past life. But see God. My children, Shekinah and Hadassah, are now big girls and they have taken up modeling and acting. They are also great dancers and I am giving them all the freedom to become what they want. The only place I don't want them is in the club," she said.