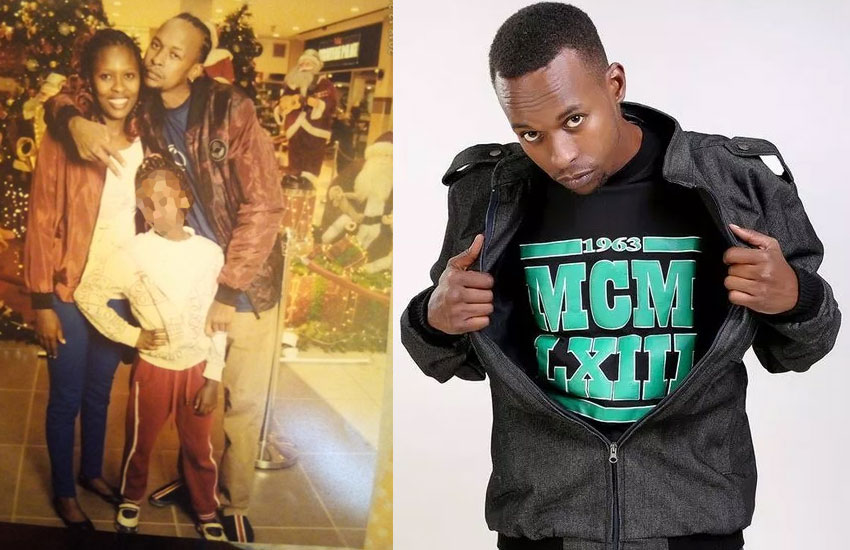 It depends on what time of day you are reading this magazine.
At 9am, they are just starting the funeral service of musician Chris Kantai at the chapel in Montezuma Funeral Home. At 11am, the mourners are now at the late rapper's family home in Oloolua, Ngong.
The songs Happy (his collabo with Norwegian-based rapper, STL) and Huu Ni Kantai Hajali G are being played, his body in a nearby coffin. At 2pm, they have buried Kantai.
Chris 'to the Kantadda's' story is a common narrative among many of the creative types. Their star burns brightly and fiercely but for a short time.
"He seemed to have a premonition of his death," his widow says. At the time of his death on Wednesday, his mother Eunice, who is based in the United States, was on her way home to see her son. While awaiting the 8:10am flight from Dubai to Nairobi, someone asked her, on seeing her name, if she had any relation with the rapper Kantai "who has just died".
That is the flippant virility of social media, sadly. It is a world that Kantai knew too well as much was written about him even after he left a rehabilitation centre in November 2017, fully-reformed after 7 months.
Chris was a 1978 Christmas Day baby. When his elder brother, nine years his senior, and served in Kenya's UN mission in Yugoslavia returned to Kenya in 1994, he brought his kid brother a CD player.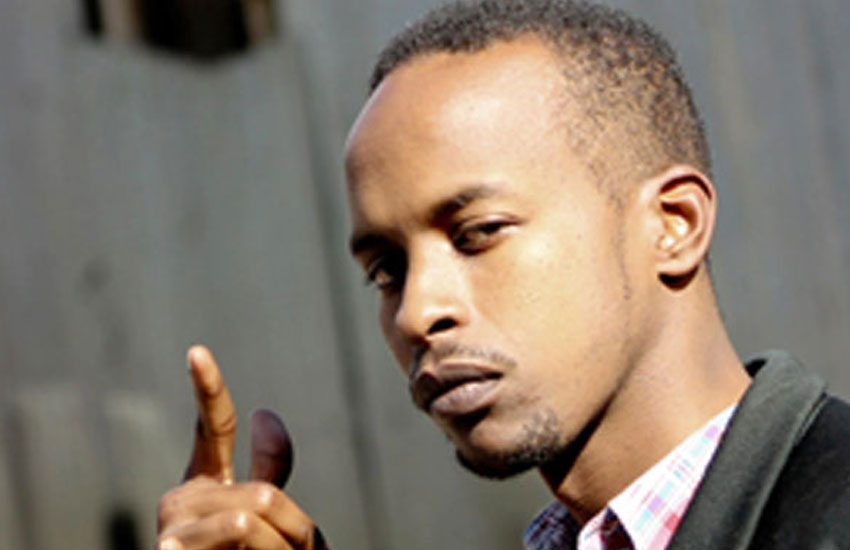 Kantai took to it like a duck to water, playing, rhyming and cramming songs by Dr Dre, Snoop Doggy Dogg, Warren G, Tupac Shakur and the Lost Boyz. By start of 1995, his mother had completed her move to the USA.
After high school, he went to study IT and design at Graffins' College in Westlands. His mum secured a place for him at Green River College in Seattle for a two-year course in nursing.
But Kantai, who had relocated to join her in the States in 1997, dreamed of being MC Kantai than MD (Medical Doctor) and dropped out after a year.
He then took up a check-out position at JC Penny's, moved up as a supermarket shelf clerk at Macy's, and finally a floor supervisor at Mervyns and his mother thought he might make a career in wholesale retailing.
But after his twin sons, Devante Lenkai and Kavarie Lemaiyan, were born in the October of 2000, Kantai confessed to his mother that his heart was still in music.
So, Chris Kantai packed his bags, and returned to conquer the 'Motherland' with his music. 
Huu ni nani?
This is what every music lover in Kenya was asking when one Christopher Kantai, just freshly returned from the USA where he'd been living till 2004, dropped a single by that name.
And he told us in his lyrics – 'Ni Kantai, hajali G!' (I'm Kantai, and I don't give a damn). The song caught on and turned him into a celeb.
His next song was a collabo called Happy, which he did with a then-unknown pretty and sassy young lady called Stella wa Mwangi  - or STL - who herself was living in the Scandinavia.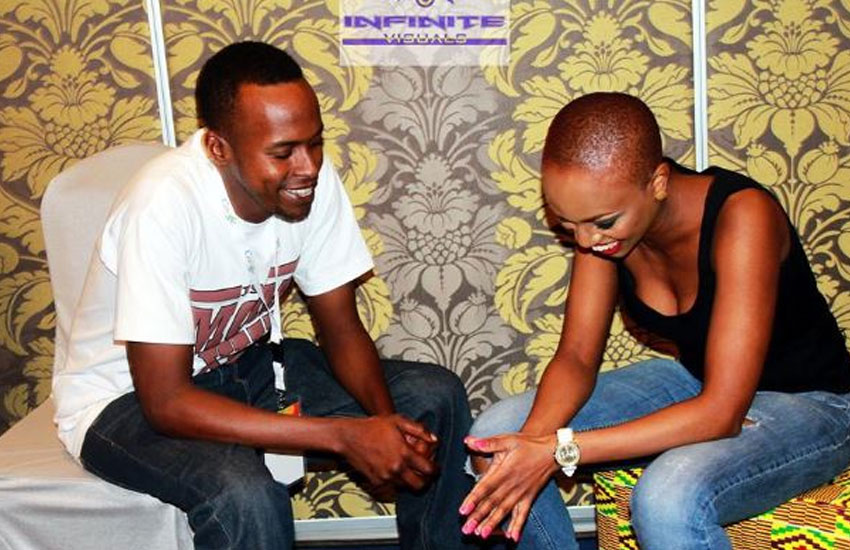 STL and Kantadda represented 'local' talent coming back from the diaspora, to join in with our then booming home-grown musical talents. Therefore, it was no wonder that both Kantai and STL could sing a cheerful bubble gum pop song about being happy from "Monday; and you'll still find a smile on my face on Sunday …"
STL went onto bigger and brighter things in the next decade – from mega-hits like Biashara ni Biashara to being a finalist in a Euro contest, abroad.
But Kantai would never be as happy as he was then, with the fame and shows flowing his way. At the height of his fame, Kantai turned his music in an aggressive direction, no doubt trying to mimic the 'gangstas' of rap music who had influenced him in his America years.
Jinga Hii was his next release, a track that saw him on the attack against both man and beast – from a punch at his pal Bamboo (riding high post the song Compe), the then super-successful Prezzo, to the magazine Pulse (for writing 'bad stories' about his drinking).
Yet it had its rhythmic merits, with Kantai rapping about how 'ame-jam ka jamaa wa Jamhu (Jamhuri High School), riot ka chali wa Campo (campus), amechapa ka chap wa Patch (Nairobi School), duck ka boy wa Starch (Starehe)', and, kupanga dame wa Pango! He even had a swipe at his then girlfriend Brenda (the musician who sang Mos Mos with late great E-Sir). None was spared.
From Buruburu, Kantai went to live along Thika Road, near TRM.
It is out of this state that one of his relatives came for him a few days later as his family planned to rescue him from alcoholism, and probably take him to rehab.
It was also at this time that musician Khaligraph Jones saw it fit to ride on Kantai's pioneering status, using him as a human prop in his remix of Ting Badi Malo, in 2016. But Kantai remained restless in his soul with tracks like What Mo? and Naree. On a personal level, he struggled with a hernia for 10 years.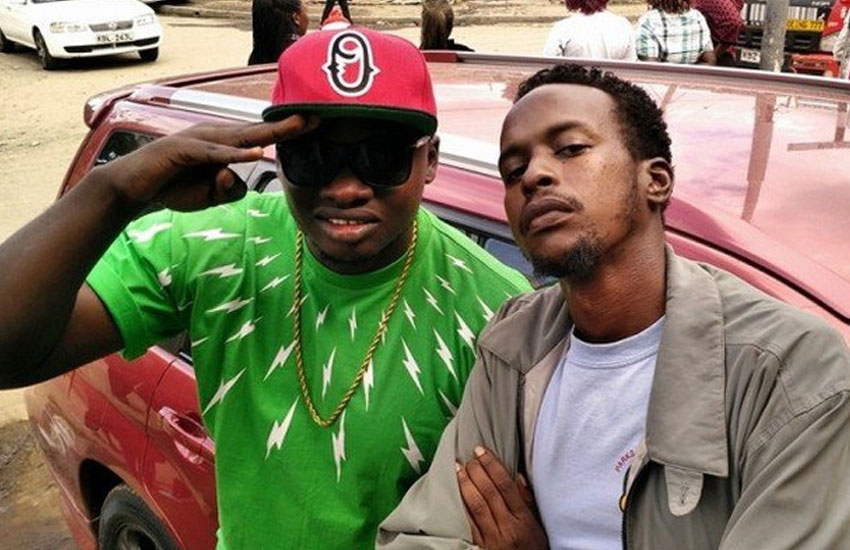 Family man
After spending the Christmas with his family, a job opportunity came up in Dubai in January 2018 but he only stayed there for 3 weeks and then abruptly came back to be with his wife and daughter, who is now 8 years old.
In May, he landed a six-month contract in Vancouver, Canada, but only stayed there for 3 weeks before coming back. To be with his family.
It was in Canada that his condition took a turn for the worse but he still refused to go for surgery until June when, after the intervention of his mother, he underwent a six-hour surgery that was meant to cure him.
In November, the hernia recurred. He became depressed as a result, and his moods swung unpredictably.
Come January, he was advised to go to Tanzania to recuperate away from the pressures at home, but returned shortly after. This time he told his wife something chilling: I don't want to die in a foreign land.
According to his wife, he had now started talking about death and put in a lot of effort into music, recording 10 songs - including tracks such as Swing and Passion - between December and January, which were to be released as part of his comeback bid. He also secured two megadeals with big brands, which were to be unveiled later this year.
But it was way too late in the evening, and twilight came at the end of February.