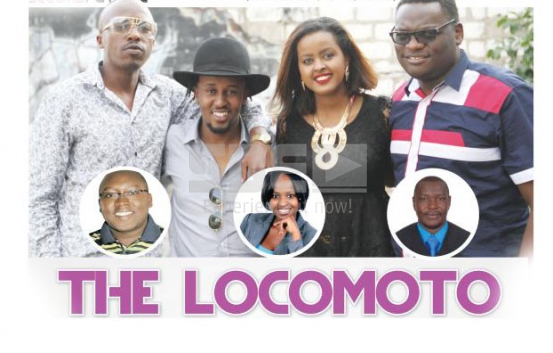 On a chilly Wednesday afternoon, we sneak into the popular Nairobi artistes' GoDown, where a group of musicians is meeting with a fresh agenda. It is a private meeting. We are here fortuitously as we have not been invited.
Similar meetings of this nature have been happening in the city but fearing that the media would pre-empt the agenda before the artistes roll out the big issues, only scanty details have been published. The Music Industry Association of Kenya (Miake), for example, has been trying to recruit members since July last year.
There is also the Kenya DJs Association, the Performers Association, the Producers and Events Promoters Association besides other regional artistes' groupings in this new showbiz dispensation.
A few artistes are seen chatting in low tones. Some are idling inside the studios looking clueless. Inside another room, there is a closed-door meeting in which there is singer DNA, AntoNeoSoul and Amina. Clearly, something is the matter.
After about an hour, they emerge. We start snapping and shooting questions.
"We have nothing to hide," they joke before we sit for this interview.
So this is the new Artistes and Performers Association of Kenya (Apak) with DNA as chair, AntoNeoSoul as secretary, Lady B as treasurer and Amina as marketing strategist. Hip-hop star Calvo Mistari is one of the board members.
They produce a registration certificate after we demand for one. They are duly registered.
"We respect Arthur K and the existence of the Music Industry Association of Kenya (Miake) but we could not wait as nothing has been happening since the group was registered. Besides, we wanted a body that only addresses the needs of musicians," DNA tells Pulse when we ask if Apak is an offshoot of Miake, the Arthur K-led group that has been experiencing leadership turbulence.
"We are about to hit the road. We have come up with a nationwide campaign dubbed Locomoto that kicks off at Afraha Stadium, Nakuru in August. The campaign is geared at popularising our new association as we start a recruitment drive," DNA remarks adding that the group hopes to net about 200 members during the campaign.
"We are not forcing anyone to join Apak and neither are we forcing anyone to leave Miake. We just want to start tackling issues affecting us, especially money issues surrounding collective management organisations (CMOs) and ringtone companies that have been responsible for collecting artistes' cash. We want a collective voice that can tackle the issues that artistes have not been able to tackle individually," DNA goes on.
As the conversation goes on, we find out that some of the interim Miake officials such as Nonini, have left the group whose current leader had a verbal spat with a top music player recently, after he allegedly went behind his back badmouthing his organisation.
Top on their agenda is to push local CMOs; the Music Copyright Society of Kenya (MCSK), the Performers Rights Society of Kenya (PRiSK) and the Kenya Association of Music Producers (Kamp), through the Kenya Copyright Board, to improve services to their members, with things like insurance and medical covers factored in.
But underneath this are many factors, issues that have been coming up in the National Music Policy redrafting workshop spearheaded by the PRiSK CEO Angela Ndambuki, as mandated by Dr Hassan Wario, Cabinet secretary, Ministry of Sports, Culture and Arts.
In fact, it is hardly two weeks since PRiSK introduced medical insurance cover from the British American Insurance Co (Britam) for its members as they push for better artistes' treatment intensifies. The music policy is seen as the main weapon that will provide a clear structure for the music industry.
The other major debate is on the Skiza revenue sharing issue that has been ongoing between music stakeholders for the last two years. Information given to Pulse indicates that a deal is about to be reached.
Pulse has also established that among the stakeholders who have been helping this initiative stay on course are Angela Ndambuki of PRISK, Maurice Okoth of MCSK, Clifford Mwefeke of Kamp and Bernard Kioko, a music entrepreneur who has a good understanding of both CMO operations and Safaricom's Skiza.
"Last year, the Intellectual Owners Association of Kenya filed a petition seeking to have the Communication Authority of Kenya and Kenya Copyright Board compel internet service providers such as Safaricom, Airtel, Orange, Jamii Telecom, Zuku and others, to block websites that offer copyrighted material illegally. I trust associations such as Apak will help in making sure that this is realized," says Kioko.