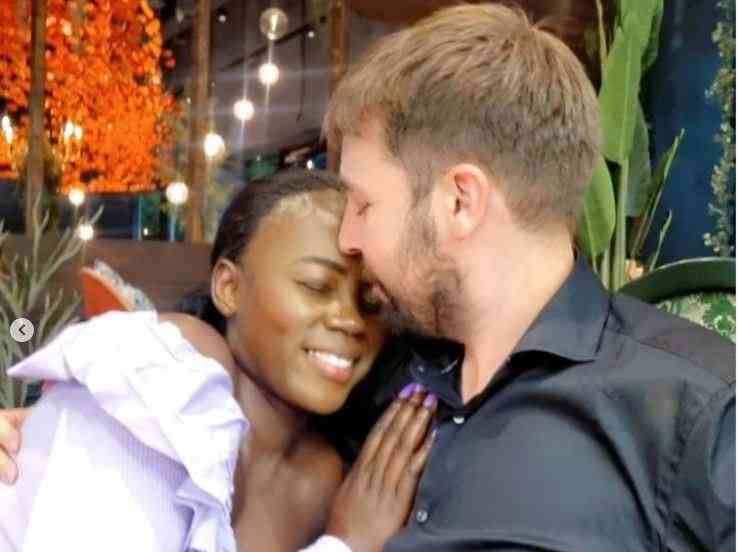 Akothee, who has been through her fair share of relationships, has finally found the one who makes her heart skip a beat. In a heartfelt Instagram post, she poured her heart out about how lucky she is to have Mister Omosh in her life.
The singer praised her man for his understanding and responsible nature, stating that they never argue about cheating or money issues. She also revealed that when she falls in love, all other men look like her blood brothers, and she has no time for anyone else.
"If there is a lucky man that I know it's you. We will argue on other things but for sure not cheating nor money issues. I have no reasons to cheat, I date one man at a time. When I fall in love, all men look like my blood brothers," wrote Akothee.
But it's not just Mister Omosh's character that has won Akothee's heart. The man has also been spoiling her rotten, making her feel like a teenager and even taking control of their home and employees. The singer confessed that she still gets goosebumps when he constantly pays bills, and she couldn't be happier with how things are going.
View this post on Instagram
But let's not forget about Akothee's fierce independence. She made it clear that while she's learned how to make her own money, that doesn't stop Mister Omosh from taking up his responsibilities as a man.
"I learnt how to make my own money. I don't depend on a man to pay for my bills but that doesn't stop you from taking up your responsibilities as a man. I am super proud and lucky that you are different. @misteromosh understands the role of a husband. You outdo yourself and make me feel like a teenager," said Akothee.
The singer also took a cheeky jab at anyone who thinks they can share her man, stating that she doesn't know how to do that. She'd rather allow him to have what he chooses because, in her words, "Ahh, I always give away my old toys."
Akothee, who proudly calls herself the president of single mothers, is about to take a huge step in her life by walking down the aisle with Mister Omosh. The couple's love story began at a business lunch hosted by their mutual friend Pius, on July 16, 2022, at the stunning Lake Zug in Switzerland.
In her latest Instagram story, Akothee excitedly teased her fans about the date for their upcoming "white wedding" by tagging her fiancé and stating, "I can't...or 10th April it is."
She also gave her followers a sneak peek into the couple's last-minute wedding preparations, which included menu planning and indulging in some delicious cookies and tea at a restaurant.
Related Topics