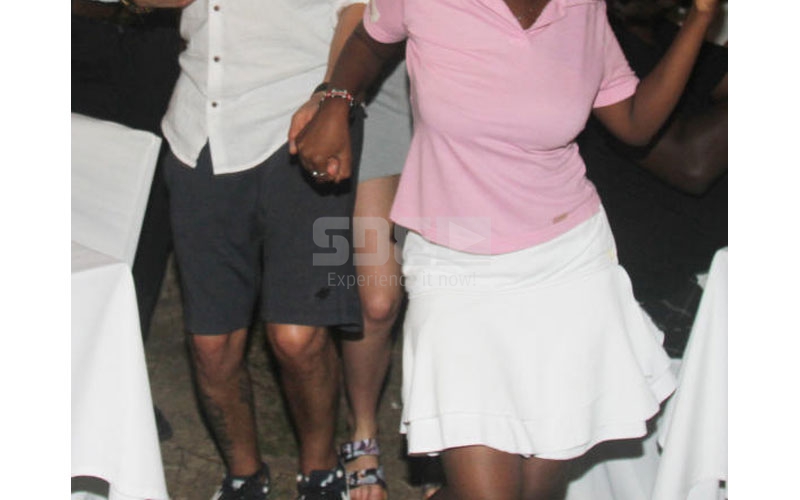 Locals at the coast seem to be engaged in all kinds of financial survival acrobatics to cushion themselves against the harsh economic times.
Against the backdrop of the Kwale incident in which parents of 12 school-going girls were found to have married them off to make ends meet, it has emerged that some men now rent out their own daughters and wives to randy tourists.
A 13-year-old girl from Mtwapa is reported to have been introduced to a 65-year-old white man for sex by her father with the aim of raising school fees.
Hear her: "It all began after I had been sent away from school over fees. Two months later, my father, a hotelier, had not raised fees. Together with my grandmother they introduced me to a white man, claiming it was the only way I would raise school fees."
The white man was his father's friend whom he knew after frequenting the hotel where he worked.
"My mother went to Qatar for work and has never returned and I doubt she is still married to my father because they no longer communicate," she says, adding that she had no option but to befriend the white man.
The relationship went on for close to a year and ended after the girl finished school and secured a lowly job.
"He began by paying Sh3,000, at times Sh5,000 and went on until at some point he would pay tens of thousands," she recalls.
In yet another bizarre case, a certain Riziki told this writer how she was in form two when her parents asked her to drop out and help them fend for their family.
"My father, who was a beach boy, helped me get a job of selling ornaments to tourists at the beach. But one day, he shocked me when he told me a tourist he was with had liked me and wanted to have a good time with me," she painfully remembers.
That is how Riziki was introduced to sex with tourists. "My father also taught me Italian and German so as to easily communicate with clients and warned me never to reveal I was his daughter to them," she says.
Reportedly, such cases where underage girls are turned into to sex objects are common in Malindi, Kilifi and Mtwapa.
"There are way too many sex pests roaming coastal cities. The unfortunate bit is, parents to young girls have no qualms pimping them out to them, so long as they are making money," says Kazungu Kai, a local from Kilifi.
Business is booming, so much so that we now have cartels who go around villages, convincing poor parents and recruiting 14, 15 and 16-year-old girls, for they are in high demand.
Alice Ngao, a child activist, says it's unfortunate that some parents now "sell" their daughters to sex pests.
"It's a big problem, with Mtwapa being turned into a Sodom and Gomorrah of sorts. It's not just parents, some girls have also increasingly become materialistic and hawk themselves to these men," says Ngao.
She says the problem is complex, now that some older commercial sex workers introduce their teenage daughters into the business.
The harsh economic times and desperation have pushed some men to levels that they not only pimp out their daughters but rent out their wives.
The case of a certain Kimani is most memorable. After a tourist asked him to hook him up with a local woman to spend some quality time, the tour guide offered his own wife, masquerading as his sister.
"Why should I make another woman rich yet my wife is jobless?" That is the question Kimani asked himself, before making the strange decision of renting away his wife for weeks.
Knowing how badly they were doing financially, Kimani's wife didn't object to the idea.
"All you need to do is to pretend to be my sister, to avoid any suspicion and awkwardness. The proceeds will be used to pay fees for our kids," Kimani confessed to having told his wife.
Kimani and his wife of 10 years have been in the business for a while now and make up to Sh40,000 in a good month when she gets good clients.
Local authorities, including Mtwapa police boss say such cases are common, but they can't do anything when no official complaint has been made.