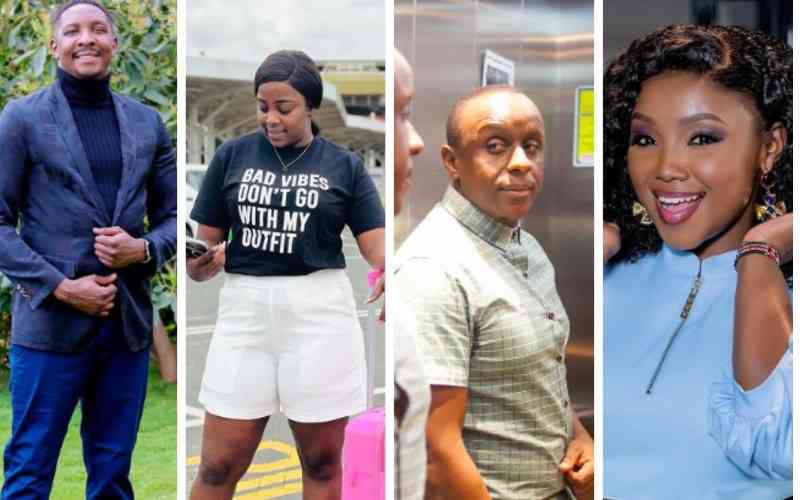 Lately, there has been a wave of splits among well-known couples, both locally and internationally. From young duos to established blended families, the break-up bug has been unforgiving among well-known personalities over the last few months.
Kate Actress and Philip Karanja
The announcement of actress Catherine Kamau AKA Kate Actress and her film director husband Philip Karanja's separation came early this month, following reports of trouble in paradise that ran for weeks before then.
In a September 19 statement seen by The Standard Entertainment and uploaded on Kate's Instagram Stories, the two said that they had already been split up for a while.
"We came to a conclusion to end our marriage a long while ago and are separated. We sincerely request everyone to honour our wishes for privacy for us and our children," the statement, signed Kate and Phil read.
This marked the end of their union after six years, with the celebrity couple having tied the knot in 2017.
Through the years, their relationship had amassed admiration and love from fans across the country. They served 'couple goals' when they showed up at red carpet events hand in hand, often impeccably dressed- and not to mention when they shared sweet images together on social media.
When Kate and Phil met on the set of TV series Mother-In-Law between 2012- 2013, Kate was already a mum to a young son and after getting together, they welcomed a daughter in 2019.
She opened up about finding love as a single mum while in a 2021 interview with the popular YouTuber Fashionable Stepmum.
"People don't understand out there- that there are so many reasons why women are single mothers… You are incredible and just by overcoming what you have managed to as a single mother, no one is doing you a favour by being with you," she said of the stigma that surrounds single mums in our society.
She added: "When Phil and I started dating, he told me, 'You know why I took you seriously? It's because of the way you love your son.'"
The actress then spoke about Phil's support as she took her son home from his grandmother's house when she was finally financially stable, as she dove deeper into qualities that drew her to her film director beau early on.
"Phil is one in a million," she gushed.
The pair have not disclosed the reason for their split, with Phil taking to his Instagram Stories to write that he and Kate "remain as friends, co-parents and business partners."
Kate Actress and Philip Karanja's break up comes hot on the heels of yet another public separation, that of actress and TV personality Jackie Matubia and her ex-fiancé, actor Blessing Lung'aho.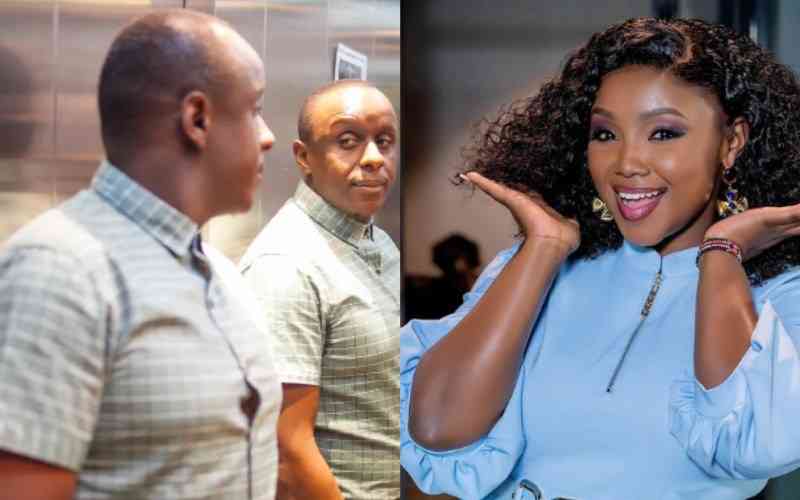 Jackie Matubia and Blessing Lung'aho
Jackie Matubia, known for her acting roles in local productions like Tahidi High and Zora met Blessing in 2020, and the two went public with their relationship the following year.
The former lovebirds share a one-year-old daughter and were engaged before their split. Blessing went down on one knee to pop the question in April 2022.
The two once thrilled fans with loved-up photoshoots uploaded online, as well as documenting parts of their life together on YouTube vlogs.
After months of speculation about a split by fans, Jackie seemingly confirmed the reports that she and Blessing had called it quits in a cryptic post in July.
The actress took to her Instagram account where she announced that she is a "proud single mother of two."
She then revealed that she had not spoken to her ex-fiancé in months while on an interview with radio personality Ankali Ray.
"I am so tired...Things happen... Do I look like I can wrong someone? Me? People who are wronged do not keep quiet those who wrong others on the contrary are the ones who keep quiet on things... mapenzi si mchezo... Me and him it has been months since we talked," she said.
Blessing Lung'aho on the other hand has remained mum about the split, and has instead taken his own socials to post images with different 'female friends', some for brand endorsements, leaving his 317,000 Instagram followers perplexed.
Before Jackie and Blessing's public break-up, there was another split that quietly happened, that of YouTuber Shiko Nguru and her long-time partner Rama Oluoch.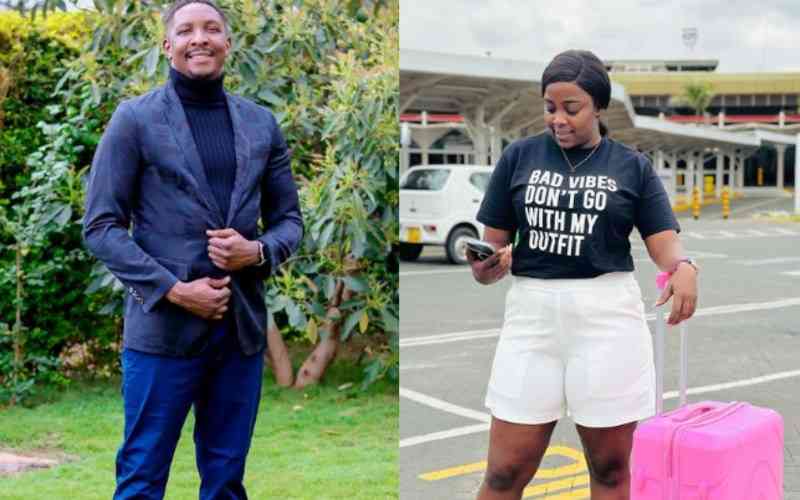 Shiko Nguru and Rama
The 2022 split was so drama-free that Rama took to his Instagram account to state that he would not tolerate any disrespect directed towards the mother of his children.
Shiko shared bits of her journey with fans amid the split, revealing that she would be moving away from their shared home in Kilifi and returning to Nairobi.
The couple's family-oriented YouTube channel, The Green Calabash, was also deleted.
Rama talked about the split in-depth while on a September 2023 interview with The Crib Sheet Podcast.
"She came back to Nairobi with the kids and I stayed there for about a month. Then I was like 'this house is too big, I need to find a place that's just for me'. It felt a bit lonely. It's very different when you are used to having a family then all of a sudden you are alone and it's quiet," Rama said.
Shiko and Rama shared two young sons together, and the family also included Shiko's firstborn daughter from a previous relationship.
He added: "I gave her everything, all the furniture; from a four bed-room villa to a duplex, I moved everything with a small pick-up. I went to a furnished apartment."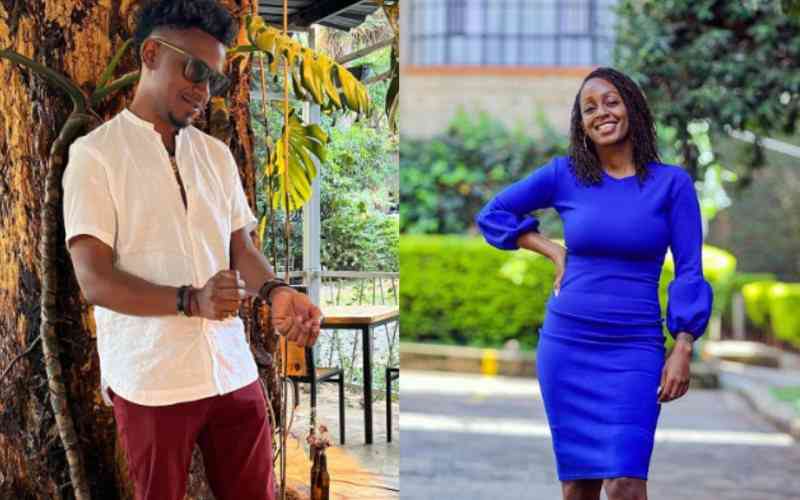 Tyler Mbaya and Georgina Njenga
It's not just the bigger families that have seen a wave of splits, but young ones too, like that of actor Tyler Mbaya and his Influencer ex Georgina Njenga.
The 23-year-old actor and his beau shocked fans when they announced that they were going their separate ways in July this year, with Georgina opening up further about the split in August.
It all started with Georgina's matter-of-factly Instagram Stories response to a fan who had asked if she and Tyler were still together.
"No, we broke up," she wrote.
In August, Georgina said in an interview with Mungai Eve that the break-up was mutual.
Speaking about her decision to tell fans that they had broken up, she said: "Tulikuwa tumewachana for long, and anything I did, people were still confused. We decided, let's just announce, so that it's clear to everyone because when we started dating, we announced it too."
She said that when the relationship started, she was 18 years old, and by the time of the split, she and Tyler had been living together.
The former couple share a one-year-old daughter.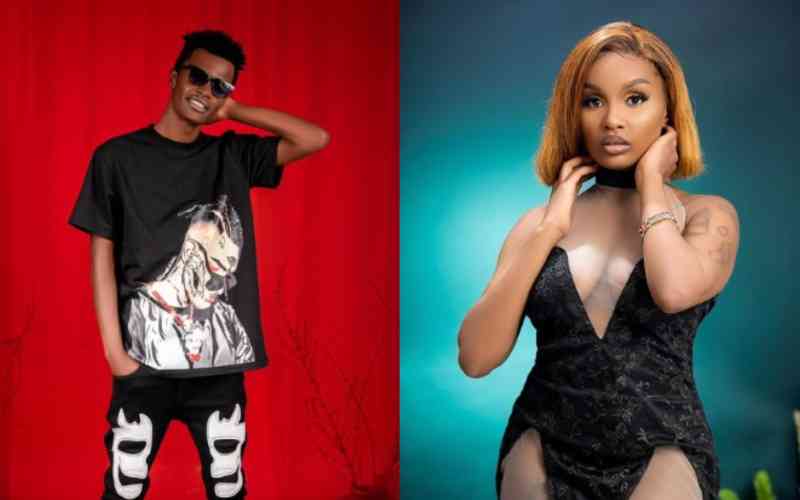 Teyana Taylor and Iman Shumpert
Internationally, there have been more high-profile splits, like that of the artiste and choreographer Teyana Taylor and her NBA player husband Iman Shumpert.
After ten years together, seven married, and two children later, the power couple publicized their split through a post on Teyana's official Instagram page earlier this month.
"In all fairness, Iman and I are separated and have been for a while," she continued. "To be 1000% clear, 'infidelity' ain't one of the reasons for our departure, she wrote, adding, "We are still the best of friends, great business partners and are one hell of a team when it comes to co-parenting our two beautiful children. Most importantly we are family."
Billboard reports on the relationship: "The singer and former NBA player wed in October 2016, after announcing their engagement at Taylor's baby shower in November 2015, when she was pregnant with their first child."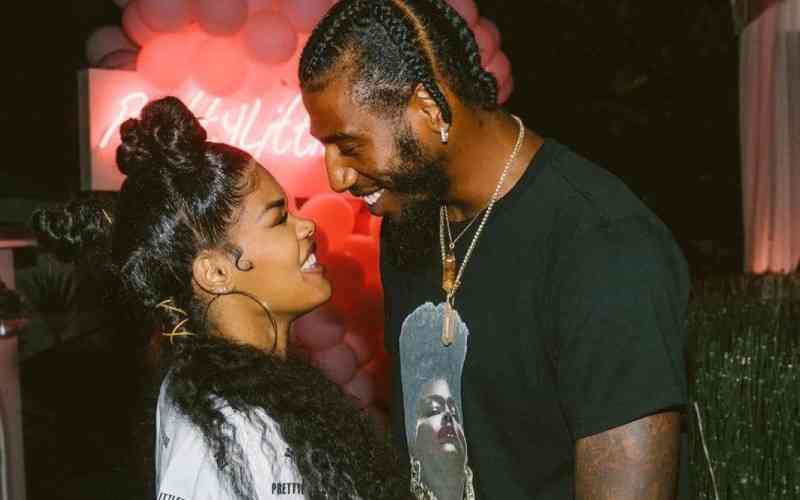 Joe Jonas and Sophie Turner
Another Hollywood couple going through a split is singer Joe Jonas and his actress wife Sophie Turner.
The news broke in early September, according to Harper's Bazaar, which reports on how the split has quickly gotten messy with custody issues and shocking allegations.
According to the report, the pair broke up suddenly after an argument in August, with Sophie revealing in court documents that she learnt about the divorce filing through the media.
Related Topics