Why World Bank prefers examining children in mother tongue
English and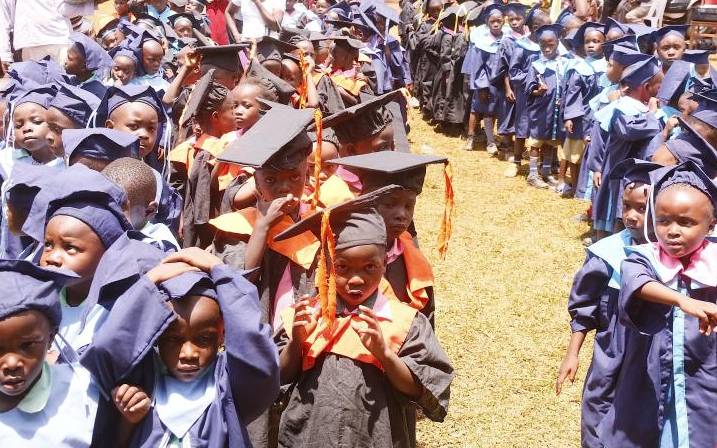 Kiswahili are not the favourable languages to determine the development of children before school age, a World Bank report has stated.
While these are the official languages in the country and used in exams, the report suggests that mother tongue is better placed.
"Thus, assessments of children before school age, conducted in a nation's official language, may not fully reflect a child's development, underscoring the importance of test translation and adaptation," reads the report.
The report denotes that when children are growing, they are most likely to grasp the diction of the language which their caregiver speaks. This language, most times, is the mother tongue in most rural areas in the country.
"Conversely, most families and neighbours do not converse in English, so children would have less regular exposure to the language," the report reads.
The report's finding is based on a study that was conducted in Homa Bay and Kisumu counties on September 2015 and October 2016 for children aged between two and six years old.
The study also sought to understand children's performance on receptive vocabulary assessments in mother tongue (Luo) and official languages (English and Kiswahili).
Families with at least one child between the ages of 24 and 83 months were recruited from a set of nine primary school catchment areas in rural communities within two hours' drive from Kisumu.
"Overall, 189 children answered the expressive vocabulary test entirely in Luo, while 13 children answered entirely in English, and six children answered entirely in Swahili," reads the September 2019 report.
The other 297 children (58 per cent) answered in more than one language.
"The number of children answering in only one language decreased with age. Across all ages, children answered more expressive vocabulary words in Luo, followed by English and then Swahili," reads the report titled Multilingual Assessment of Early Child Development Analyses from Repeated Observations of Children in Kenya.
The use of Swahili was small and decreased slightly with age that even the youngest of children showed a clear preference for expressing themselves in mother tongue.