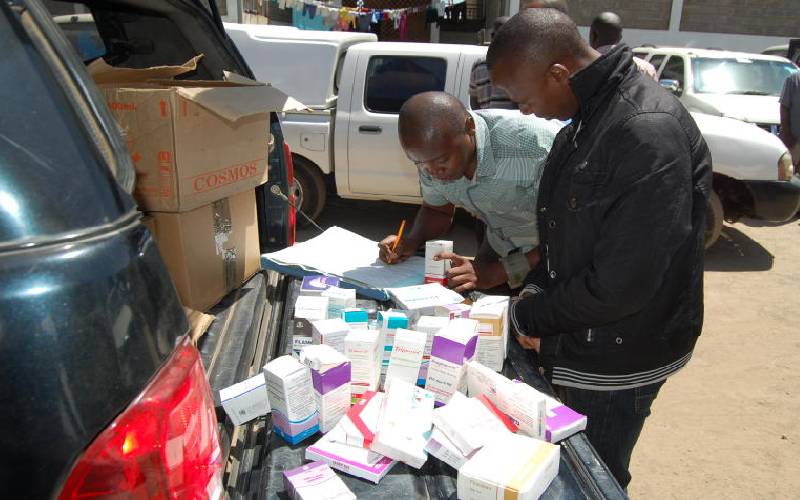 World Health Organisation (WHO) has warned of fake Augmentin tablets in Kenya. And this, after an alert was issued on fake malaria tablets, Duo Cotexin, last year. What this means is that there could be a number of medications in the market that do not meet WHO standards. It does not bear to think of the effects of such drugs on an unsuspecting population.
Augmentin is perhaps the most powerful first line antibiotic in the market. Resistance to it arising from use of the fake version of the drug could prove fatal in the long run. When patients develop resistance to first line antibiotics, it becomes a costly affair to be put on stronger second line antibiotics. Evidently, not many Kenyans can bear such cost. In 2016, WHO warned that resistance to antibiotics was growing to unmanageable levels, a trend that must be halted at all costs.
Beside fake drugs that often result in drug resistance, scientific studies in the last few years have revealed the proliferation of poor quality antibiotics classified as generics. In particular, poor quality Amoxicillin tablets were found on sale in Nairobi in 2017. A study by WHO spanning 88 countries between 2007 and 2016 estimated that one in every 10 medical products circulating in low and middle-income countries is either substandard or fake.
Cases in point on dangers of fake drugs include that of Pakistan where 200 people died after taking contaminated heart medication in 2011. In 2014, more than 1,000 people were hospitalised in the DR Congo after taking a fake drug. Such should worry us.
While the Government is under obligation to protect citizens against malpractices in the health sector, there is little to show for it. The proliferation of unlicensed pharmacies and private clinics is a source of great concern.
Read More
Yet with regulatory institutions like Kenya Pharmacy and Poisons Board, Anti-Counterfeit Authority, Kenya Bureau of Standards and Kenya Revenue Authority in place and even the police, questions arise regarding why Kenyans should be exposed to such health risks.
No doubt, Kenya has shown commitment to meet Universal Health Care timelines, but this won't happen unless the above and the other relevant agencies up their game to protect Kenyans against unscrupulous individuals out to hurt them while chasing profits.