Murdered man, wife union said to be rocky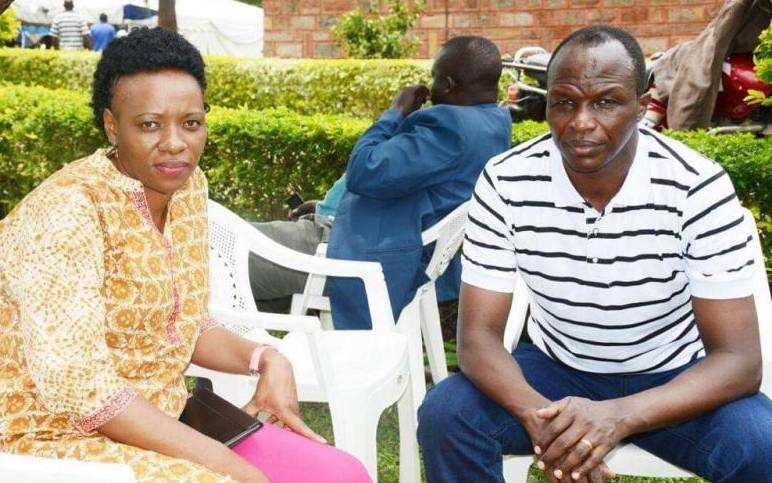 Slain city lawyer Robert Chesang had been in a stormy marriage, according to court papers.
Chesang, who was an advocate of the High Court, had marital differences with his wife, Pauline Maisy Omungala Chesang. Maisy, who is a senior resident magistrate practising in Nyeri, is currently in police custody.
Court records indicate Chesang had filed a civil case against his wife under the provisions of The Protection Against Domestic Violence Act and the Persons Deprived of Liberty Act.
The matter is documented in Miscellaneous Civil Application No. 342 of 2018 with Chesang being the applicant while Maisy was listed as the first respondent.
The Athi River officer commanding police division and the officer commanding station were listed as the second respondents.
Machakos Presiding Judge George Odunga, while giving directions in the case after it was referred to him by a senior principal magistrates court in Mavoko in October last year, said the magistrate had disqualified herself from handling the case over personal reasons.
Previously, yet another magistrate had disqualified herself from the same matter, citing conflict of interests on the grounds that the accused person was her colleague.
Marital turbulence
"That union seems to be rocked by marital turbulence. Allegations of domestic violence have been made against the 1st respondent by the applicant. It is the said allegations which provoked these proceedings," Justice Odunga said.
But Odunga, unconvinced by the decisions by the Mavoko-based magistrates to disqualify themselves from handling the case, directed that the case be mentioned before the Machakos Chief Magistrate for directions on October 18.
"I am not convinced that the subject of this dispute cannot be fairly heard and determined by another Magistrate's Court notwithstanding that the 1st respondent is a judicial officer.
In the exercise of the powers conferred upon this court pursuant to Article 165 (6) as read with Article 159 (2)(d) of the Constitution, Mavoko SPM Miscellaneous Application No. 47 of 2018 is hereby removed from Mavoko SRM's court and is hereby transferred to the Chief Magistrate's Court, Machakos for hearing and determination," Odunga ruled.
Chesang's killing was condemned by South Eastern Kenya Law Society of Kenya chairperson, Justus Mutia, who called for speedy investigations into the circumstances leading to the lawyer's murder.