Court calls for legislation to outlaw type four FGM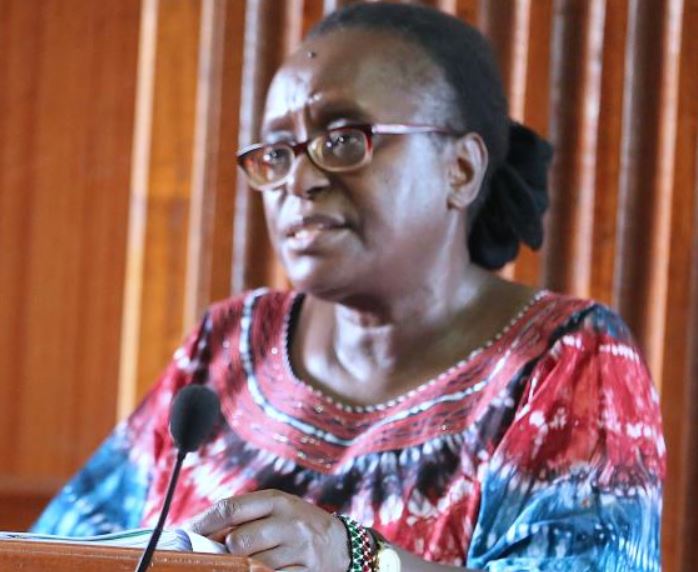 The High Court yesterday ordered Attorney General Kihara Kariuki to take to Parliament a proposal to criminalise all types of female genital mutilation (FGM).
Justices Lydiah Achode, Margaret Muigai and Kanyi Kimondo while dismissing the case filed by Dr Tatu Kamau, observed that those who engage in the retrogressive practice slip through the hand of law enforcement agencies by leaning on Type Four FGM.
The UN has not listed this type of FGM as harmful and Parliament did not criminalise it. According to the UN, Type Four FGM includes pricking, piercing, incising, scraping and cauterising a woman or a girl's genitalia.
Dr Kamau, in her testimony before court said she has practiced medicine for 31 years and has conducted research to prove that female circumcision, although banned by the government, favours women.
The doctor claimed that the ban contained untruths about female circumcision and at the same time fails to tame cosmetic surgeries which allegedly involve similar processes.
"There is nothing unethical in medical field about female genital surgeries. We do it for cosmetic reasons. If an adult girl wants to be circumcised, then she should be left to do it and that should be respected," argues Dr Kamau.
The judges found that contrary to the doctor's argument, FGM is harmful to a woman or a girl and diminishes their dignity in society.
"From the evidence of survivors, they explained the deception and societal pressures which led them to undertake the cut. The Attorney General shall forward proposals to the National Assembly to consider amendment of Section 19 of the Prohibition of Female Genital Mutilation Act (No. 32 of 2011) with the view of prohibiting all harmful practices of FGM as set out in this judgment," the court ruled.
They found that Dr Kamau failed to show there was no adequate public participation before the ban of FGM.
SUFFER TRAUMA
"The petition does not spell in specificity on the sections which are unconstitutional. The petitioner had quoted the board but she has not demonstrated how the activities have infringed on her rights," reads the 81 page judgment in part.
"Women suffer the same trauma as children when they are circumcised without their consent. FGM is harmful to girls and women and it removes their healthy parts of their parts. Despite the rights enshrined in the constitution relating to rights to culture, the rights can be limited due to the harm of the FGM."
Dr Kamau argued that female circumcision is a culture which should be allowed for willing adult women. She said that "those who have undergone the cut are more fertile."
"Women who take their girls for circumcision did not take them there to destroy them. Instead, there is celebration and the girls are introduced to adulthood," the doctor argued.
She was supported by a former police officer Joseph Kiplagat arap Koech, who argueD that Kenyan women should be allowed to go for the cut as they are liberated.
"My wife and I are circumcised. Abraham gave a command. It is a shame not to be circumcised," he said.
On the other hand, AG Kihara Kariuki and FGM board pulled efforts with Centre for Rights Education and Awareness, Amref Health Africa and women parliamentarians in a spirited opposition to Dr Kamau's case.
The AG in his closing submissions argued that the right to culture is something left to entire community and not an individual to decide.
Through State counsel Mitchelle Omuom, he added that the right to participate in cultural rights can be limited.
"The medical evidence submitted to this court by medical practitioners lean in prohibition of FGM to attain health goals for women. Medical doctors have shown that the harm of FGM is the same to all the survivors' irregardless of their age. The right to culture is not an absolute right," Omuom argued.
This is a second time in Kenya's history that the debate on the female cut has generated controversy. The first time was in 1929 when the church demanded that faithful in Mt Kenya stop practising female circumcision.