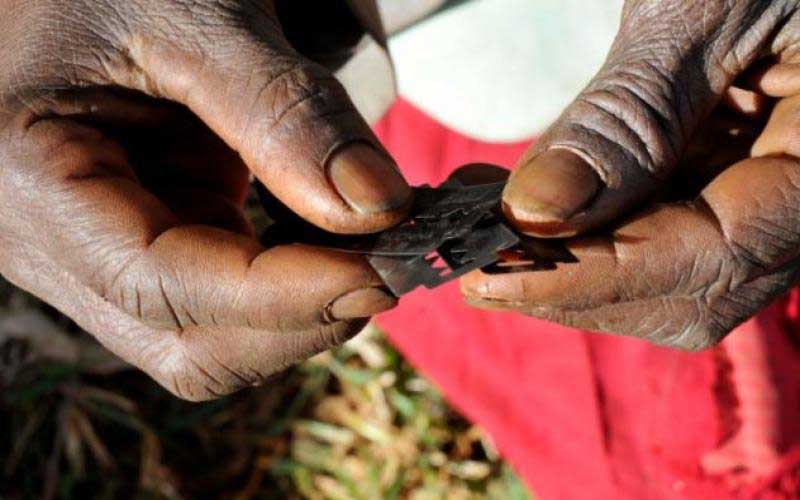 At least 8 girls have been reported to have undergone Female genital mutilation (FGM) while two suspects have been arrested in West Pokot.
According to the director KOMESI Women Network a rescue center for FGM victims, Susan Krop, young girls are facing an eminent danger of FGM during this pandemic period where all schools are closed.
"As at now, our organization is unable to reach out to the girls most of whom are students because they are forced to stay indoors as per the government directive of staying at home." Says Krop.
35 girls aged between 16 and 18 who were housed by the organization, have now been released back to their families despite the challenge that lays ahead.
According to the United Nations, one in five women and girls aged between 15 and 49 in Kenya have undergone the procedure, either partial or total removal of the female genitalia.
In 2011, FGM was banned in Kenya with a punishment of three years in imprisonment and a fine put in place but some communities are yet to stop the act.
President Uhuru Kenyatta had pledged to end FGM by 2020 but according to women's rights groups the pledge is unrealistic.
Covid-19 is just but one of the stumbling blocks in place and as families continue to struggle during this social distancing times, FGM cases are still on the rise as families use it as a means of obtaining dowry to sustain themselves.
In the month of March, the national helpline 1195 registered an increase in gender-based violence (GBV) cases during the dusk-to-dawn curfew with 115 cases, up from 86 in February, an increase of 33.72 per cent in just three weeks.
In an article written by the cabinet secretary for Public Service, Youth and Gender, Professor Margaret Kobia, she states that "the curfew has increased the vulnerability of women and girls owing to confinement with their abusers. Women in quarantine face increased risks of intimate partner violence. Girls staying home from school are vulnerable to forms of abuse, such as defilement and female genital mutilation (FGM)."