IPOA asked to probe extrajudicial killings in Tana River County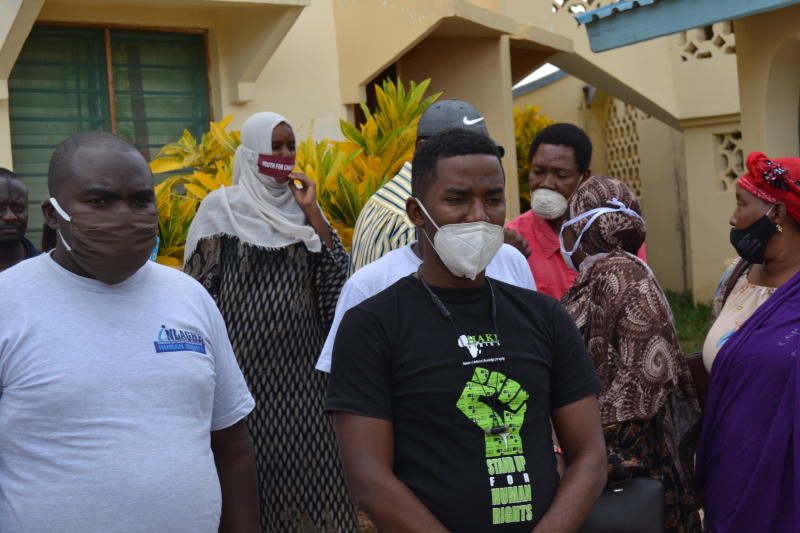 A human rights organization at the coast has invited the Independent Policing Oversight Authority (IPOA) to investigate cases of extrajudicial killings and police brutality in Tana River County.
The Haki Africa group rapid response officer Mathias Shipeta said that families of four victims in the area were still seeking justice for their kin who either died or disappeared mysteriously in the hands of police.
"Tana River is a forgotten county in terms of justice, no response has been given to date, not even a single record to show that indeed such matters were being investigated, which is uncalled for and family members of victims living in fear," he said.
According to findings by Haki Africa, four people were killed between the months of March and May this year while five others have been reported missing after they were allegedly abducted by the police.
Also, more than 20 people have reported cases on police brutality during the curfew in Tana Delta, cases that the police are yet to investigate while victims live with the trauma.
He added that all the complainants had alleged to have witnessed the bizarre ordeals and have since been traumatized while some of the children and women remained orphaned and widows.
"Police have denied involvement despite an accusing finger pointing at them and the victims have no other place to record the atrocities except with the IPOA. Some of the victims were picked by police officers from their homes and have never returned," he said.
Shipeta accused the national government of facilitating the disappearance of people in total violation of human rights, a thing that had scared residents.
In September last year, four people were brutally murdered and their bodies burnt at Mnazini village in Tana Delta Sub County by people locals described as police officers.
Businessman Mustafa Ali Gure alias China, his brother Hussein Ali Gure and two truck drivers Ibrahim Yarow and Isack Mohamed are believed to have been killed by four men in police uniform.
Yarow was transporting goods from Garissa to Mombasa while Isack was taking tea to Mandera from Mombasa.
Witnesses said that the assailants introduced themselves as policemen and asked where Mustafa Ali Gure was and a man who was selling tea outside one of the rooms said that he was sleeping and that they dragged the two drivers and the tea seller to the room where they had been shown belonged to Gure.
He also said that he heard the officers asking Gure to produce a gun he had but he told them that he was just a mere businessman selling tea to travelers but they insisted and locked the men in the room.
He added that the wailing went on until around 4am when a pickup truck drove by and picked the assailants.
A human rights activist in Tana River Mr. Daud Dahir said that cases of police harassing residents were also on the rise and always led to arbitrary arrests and extortion.
"The directives on the pandemic have been turned into a cash cow by the police who descent on people and arrest them for allegedly to putting on masks. The arrested are later released after being coerced to part with bribes," he said.
He also asked IPOA to investigate a harassment incident that saw a whole village persecuted when agencies were looking for kidnapped Italian aid worker Sylvia Romano.