Sale of Mombasa Port stirs debate as matter headed to court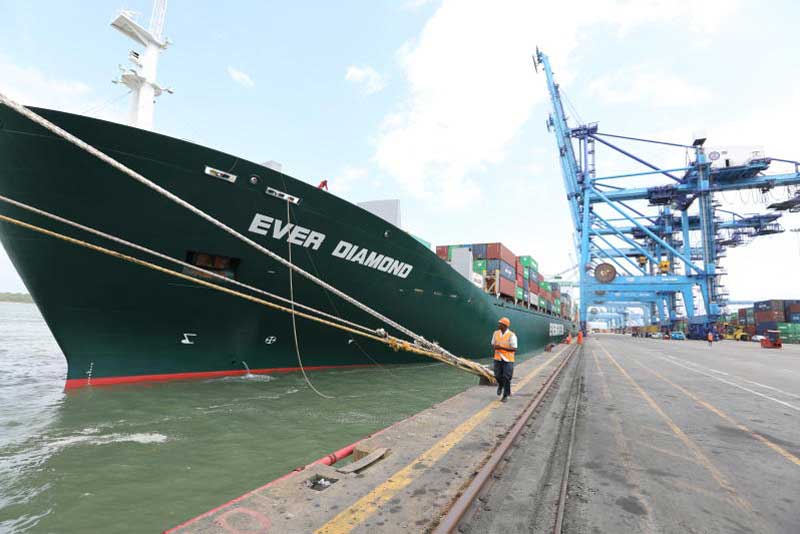 Reports of the planned privatisation of the Port of Mombasa have rekindled a decade-old debate on how best to go about instilling efficiency at vital facility.
At the heart of the matter is who gets to run the port; a question that has already made its way to the courts where a battle pitting the county government against the national government is expected to play out.
On December 20, a five-judge bench will start hearing from three petitioners who want the constitutional court to determine whether the port's management should be devolved.
Their argument is that under the Sixth Schedule of the Constitution, county governments are authorised to manage harbours, but what this constitutes has never been clearly spelt out.
And with the Kenya Port Authority recently being put up for sale, the stakes have never been higher. While shipping analysts see employment being created from better port management, detractors are predicting job losses.
During the Maritime Awards Gala held last week, former KPA managing director Brown Ondego regretted not having privatised the port, saying the plan was first approved during former President Daniel arap Moi's government and later adopted by his successor, Mwai Kibaki.
Strong opposition
"The State must push forwards despite strong opposition. We need to privatise port operation to succeed," said Mr Ondego.
Dock Workers Union (DWU) Secretary General Simon Sang, however, has never minced his words warning of job losses if the port is sold.
If the port is privatised, over 4,000 jobs will be lost. It was built by taxpayers who must be consulted," Mr Sang said in an interview.
Questions also abound on the mode of the port's commercialisation with some players calling for an outright sale while others suggest leasing out the facility.
Then there are those who prefer what they call a corporation model where the State retains management of the port and railway while leasing out all other operations to a third party who would be in charge of essential services like the berths, container terminal and stevedoring services (loading and offloading).
Express Shipping and Logistics (EA) Ltd CEO Silvester Kututa said any commercialisation move should put importers' interests at the fore.
"We should have more private operators in the port. If the importer is not satisfied with services of one container terminal operator, he can move to another. This will create competition that will lead to efficiency and best prices," said Mr Kututa.
The CEO added that the ports of Antwerp, Singapore, Durban, Hong Kong and Rotterdam have all adopted this method.
Ondego was also in agreement, saying that KPA should act as the landlord while sundry operations are leased out.
The DWU boss opposed the privatisation of the second container terminal saying it would encourage capital flight. He added that Kenyans would not be comfortable with foreigners running the port "that is capable of making up to Sh15 billion surplus per year".
"Most of the bidders of the second container terminal like the Port of Singapore Authority, Dubai Port World and Transnet of South Africa are interested in running the Mombasa port as a private entity while their own ports are 100 per cent State-owned," said Sang.