Cancer of the cervix is curable but early screening is crucial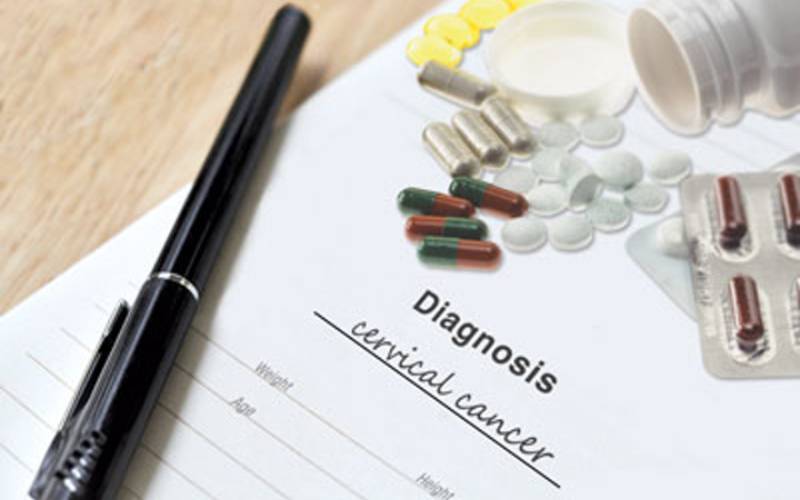 Kenyans are ever busy, always on the move, trying to make ends meet because they have been short-changed by the political class.
They work extra hard to meet their financial obligations, and forget to do other equally important things which make their lives more fulfilling.
At times, they are reminded of these important things that impact on their health, and they remember them, for a while, but forget until something tragic happens, then the whole country starts wailing.
One thing that makes Kenyans wail is cancer. Every October, we hold all types of events to create awareness on breast cancer, and encourage people to go for screening because if detected early, and treatment initiated, the chances of survival are higher and the costs of management and treatment are lower.
Ideally, every month is cancer awareness for different types of cancer, and in all cases, early screening is better considering that the financial, emotional and psychological burden will be heavier for patients and their families if the cancer is detected when it is at an advanced stage.
And as we concentrate on breast cancer every October, we should not forget about other cancers, more so cervical cancer which is the second most common type and the main cause of death in less developed countries like ours where public health systems are weak.
Statistics show that due to increased screening, cases of cervical cancer dropped globally by more than half from mid 1970s to the middle of the new millennium.
Just to buttress the importance of early screening, countries that have seen a reduction in cervical cancer rates have 70 per cent of their women undergo screening, according to 2010 statistics from World Health Organisation.
Nearer home, cervical cancer is the major cause of death in women of reproductive age, but that does not mean anyone younger is not at risk. According to Kenya National Bureau of Statistics 2015 Kenya Stepwise Survey for Non Communicable Diseases Risk, only 16.4 per cent of women aged between 30 and 49 have ever been screened for cervical cancer.
Cancer burden
Those figures are alarmingly low for a country that wants to attain Universal Health Coverage, and in which, the burden of cancer is felt daily, painfully through the cries of patients and their families some of whom have to raise funds to go to India and such places for treatment.
Many a time, failure to go for screening boils down to lack of awareness or knowledge, especially among the less educated women who do not know whether they are at risk and at what age they should be screened.
Well, the time to go for screening is now for any woman aged above 15, or any who has had penetrative sex, and thus has a high chance of getting infected with the Human papillomavirus (HPV).
According to Sophie Hodder, the current Country Director of Marie Stopes Kenya, cervical cancer is quickly becoming a leading cause of death among women and all entities should be committed to reducing the burden.
"We are ready to provide vaccinations, screening and treatment through our network of centres," says Ms Hodder, whose mother is a cancer survivor, but who lost her father to cancer.
Cancer of the cervix is avoidable through HPV vaccination, but that does not take away the need for people to go for regular screening so abnormal cervix cells can be detected early.
Numbers do not look good at all. Spain-based HPV Information Centre estimates that annually in Kenya, slightly over 5000 women are diagnosed with cervical cancer and about 3300 die from it.
For a country that has all of 50 or so oncologists for over 50 million people, translating into one oncologist for over 4,000 patients, the first step and the best bet is screening, and initiation of early treatment if detected.
It is no lie that Kenyans have trust issues with the government, and might think the government has a sinister motive by asking them to be screened.
Trust issues aside, people have fear that they may be diagnosed with cancer. But this will be a case of what you do not know killing you, in more ways than one — health wise and financially.
So, it is better to know and take steps to treat and manage it, because cervical cancer is preventable and curable — at low cost and low risk, when screening is done early.