Manduku charged with causing loss of Sh2 billion at KPA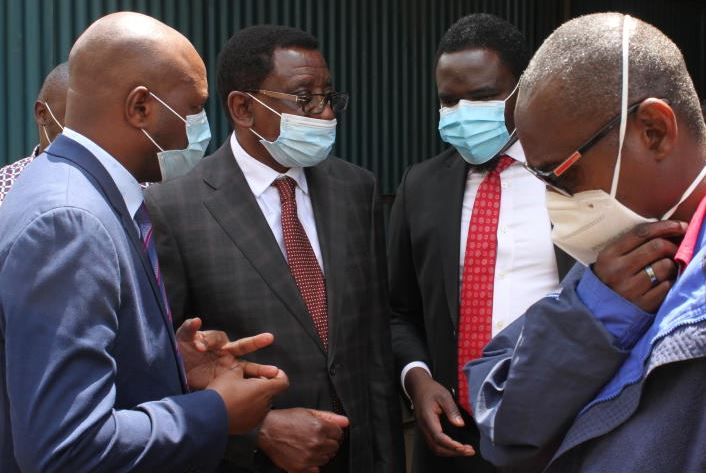 Former Kenya Ports Authority (KPA) boss Daniel Manduku (pictured left) was yesterday charged with causing the loss of over Sh2 billion from the state agency.
Should Manduku and his co-accused, Juma Fadhili, a works officer at KPA, be found guilty of the four offenses they have been accused of, they could be jailed for over ten years or fined twice the amount allegedly lost under their watch.
Their journey started on a rough note when anti-corruption court Chief Magistrate Lawrence Mugambi slapped them with a Sh12 million cash bail each, an amount they said they could not raise immediately meaning they will spend the weekend in remand.
"Having considered the public interest in the case and the amount of money involved, the court will grant each of the accused a cash bail of Sh12 million or in the alternative they deposit a bond of Sh30 million to be released," he ruled.
Major fallout
The two were charged after months of investigations which led to a major fallout between Director of Public Prosecution Noordin Haji and Director of Criminal Investigations George Kinoti.
In March, the DCI arrested Manduku and presented him to court to face charges of illegal award of tenders but the DPP rejected the decision and refused to approve charges the DCI had drawn against the ex-KPA boss.
The DPP had told court he was disappointed with how the DCI was handling the case in disregard to his order for an independent review of the investigative report before approving the charges.
The court then ordered that Manduku be released without any charges until the investigators and the prosecutors solve their differences.
However, the script was different yesterday when the DPP approved the charges with Manduku and Fadhili pleading not guilty to the charge of conspiracy to commit and offence of corruption.
"Between March and August 2019, being persons employed at KPA as Managing Director and a Works Officer respectively, conspired to commit an offence of corruption by approving procurement of concrete barriers worth Sh1,429,730,721 without approved budget," read the charge sheet.