We've not banned any flights, says Macharia amid Tanzanian fiasco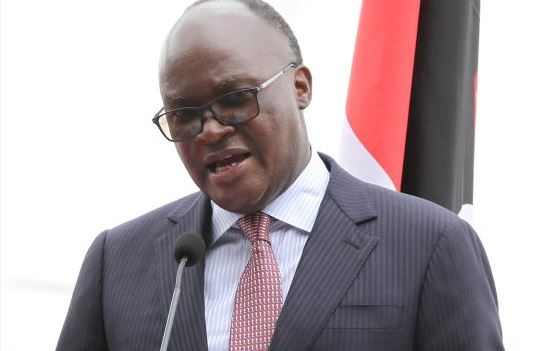 The Government has said it has not banned any country from flying into Kenya.
This followed a protest by Tanzania after being left out of the 11 countries allowed to fly into Kenya. Kenya reopened its airspace to international flights yesterday after about four months of closure that was meant to contain Covid-19 spread.
Transport Cabinet Secretary James Macharia had said the list was based on Covid-19 risk profile of each country. Tanzania reacted by revoking a permit to allow Kenya Airways into the country.
Yesterday, Macharia (pictured) said he had reached out to his Tanzanian counterpart to iron out the issues.
"Kenya has not banned flights or travellers from Tanzania. We only came up with health protocols for people getting into the country," he said.