Things you need to start a security company in Kenya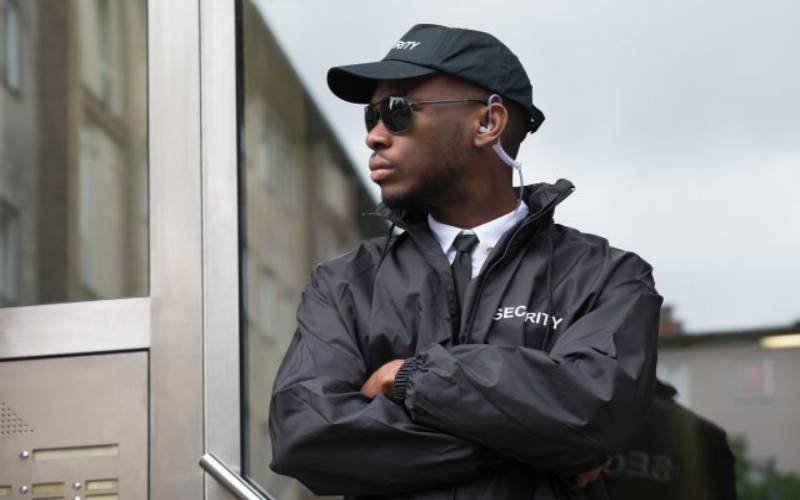 Moori Mabiria, one of the directors of Gardman Security Limited, says you'll need at least Sh250,000 to start with in capital. Most of the money will go to company registration and to obtaining the necessary licenses.
You'll also need to procure uniforms and other accessories such as walkie-talkie kits and scanners. A guard's full uniform (Boots, trousers, Shirt, Cap, whistle, Rungu, walkie-talkie) will set you back Sh20,000.
You'll also need to factor in additional costs such as renting an office, website, and holding security training.
Licensing and Vetting
You'll need to register your company and apply for a business permit with the costs varying from county to county. Moori Mabiria says his company spent Sh35,000 to get its license in Nairobi County.
You'll also required is a certificate of good conduct for all directors which cost Sh1,000 per person. You'll then apply for vetting by county security committee through the nearest CID offices which cost Sh5,000. Once you pass the vetting, your business will be issued with a certificate.
Employees
There are no fixed numbers of guards you require to start with. Moori says.
"We started the company with two other guys as directors. Then we acquired 7 guards for our first deployment and recruited a former Kenya Police officer". He says.
His company now has 51 employees: 46 guards, 3 supervisors, 2 drivers.
Supervisors tend to be retired/former law enforcement officers, and their responsibility is to handle complains, emergency calls and coordinate training.
What you don't need
You don't have to have a security background or training. However, you'll be required to employ qualified employees such as ex-police officers to manage the guards and equip them with necessary skills for their job.
Social Strategy
Physical Appeal
Well dressed and neat guards act as brand ambassadors.
"How your guards are dressed while on duty says a lot about the company," Moori says.
Referrals
Referrals are only possible when you provide good service to your clients who in turn recommend others to your business. Moreover, it will be your responsibility to ask the company's clients and friends to refer more business your way.
Website
Websites are an excellent platform to market your company and establish credibility. You should have a professional site with quality content as most people tend to trust well-designed ones. You should also consider adding testimonials from satisfied customers to boost your credibility.
Business card
Business cards help create a sense of professionalism and legitimacy. They'll be useful when you are introducing yourself to potential clients. The business card should be well-designed, catchy and attractive.