'Standard' still evaluating impact of TV switch-off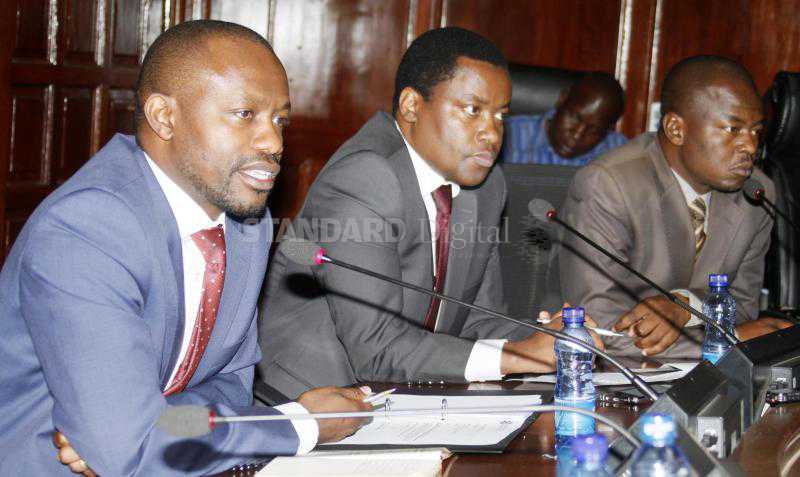 The Standard Group is assessing the financial losses it suffered following recent decision by the Government to switch off broadcast signals for three major TV stations.
Mr Orlando Lyomu, the group's acting Chief Executive officer Saturday told MPs that they are yet to establish the exact amount of money lost as a result of the decision, which affected three leading TV stations including KTN News.
Apart from the Standard Group owned KTN News, NTV and Citizen were affected by government's move to shut down TV outlets last month. This was after the stations defied a State directive and aired the controversial "swearing-in" of Opposition chief Raila Odinga as the 'People's President.'
"We have to quantify what we lost through breaching of contracts we had due to the switch-off. There is definitely a financial impact that we suffered quantifiable down to the number of days we were off air," Lyomu told members of the Parliamentary Committee on Information Communication and Technology. The committee chaired by William Kisang (Marakwet West) had invited Mr Lyomu, who was accompanied by Mr Joe Munene (Managing Director Broadcasting) and Mr Joe Ageyo (KTN Managing Editor) to shed light on impact of the move on business.
According to Mr Kisang, the information given by the managers was supposed to be used by the House team, as they grill officials of the Communication Authority of Kenya who had been summoned to appear before it. CA officials failed to appear before the committee, pointing out that it will be prejudicial to do so since the matter is still in court.