Kenya starts process to identify sites for nuclear power stations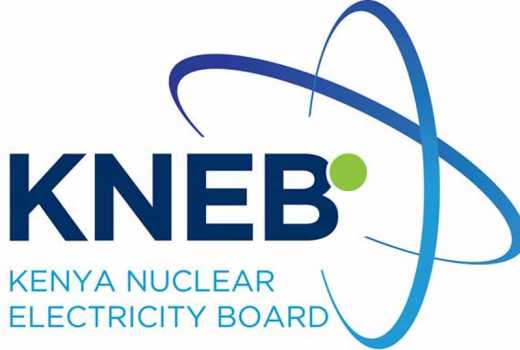 Kenya has started the process of identifying locations for putting up nuclear power plants.
The Kenya Nuclear Electricity Board (KNEB) said on Tuesday it was searching for a consultant to undertake a study on different locations before settling on the most suitable ones.
The board in a public notice invited consultants to bid for the job of developing terms of reference for the selection of nuclear power plant sites.
"When you are selecting the site, there are processes undertaken and this is what we want to do before settling on two or three sites and this is a process that can take about three years," said KNEB Chief Executive Eng Collins Juma in the notice.
Reliable power
The board, which is housed under the Energy ministry, is currently doing groundwork, including putting in place a regulatory framework that will enable the country to pursue nuclear energy.
It has in the recent past started preparing for feasibility studies that will inform specifications and cost of the plant, but indicated one generator with a capacity to produce 1,000 megawatts could cost between Sh500 billion ($5 billion) and Sh600 billion ($6 billion).
The board said once it was in the electricity mix, it would offer effectively priced and reliable power.
Kenya currently relies on geothermal and hydropower plants for the bulk of its power needs.
Hydroelectricity has been susceptible to bad weather, which has in many instances resulted in shifting reliance on costly thermal power plants.