Kenya's Internet connectivity ranked below leading economies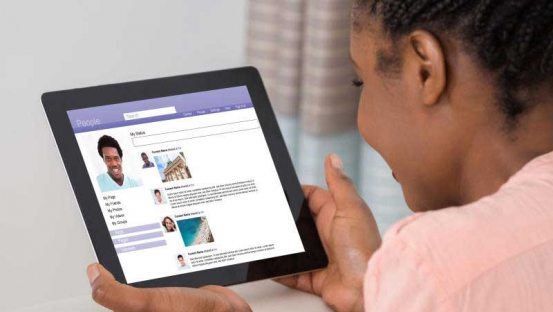 Kenya's Internet connectivity has been ranked below leading economies on the continent, including South Africa, Egypt, Ethiopia and Ghana. It also lags behind the East African region in some indicators, according to a new report.
This differs from the ranking published in June this year that placed Kenya at the top of Middle East and Africa with average speeds of 12.2MBPs.
During the June report, Kenya was placed even higher than developed countries such as the US, Canada, and Australia in the mobile broadband connectivity. This saw Australian Prime Minister Malcolm Turnbull term the ranking as 'rubbish statistics'.
However, according to the latest report co-authored by The United Nations Educational, Scientific and Cultural Organisation and the International Telecommunications Union, 0.3 out of 100 residents in the country are reported to have a fixed broadband connection. This score is tied with Tanzania, Uganda and Ghana but lower than Ethiopia (0.6), South Africa (2.8) and Egypt (5.2).
Kenya however lags behind the region in terms of mobile broadband connectivity with 26 people out of 100 connected.
Comparator economies
This is behind Ghana (71.3), South Africa (58.6), Egypt (52.6), Uganda (33.7) and Rwanda (27).
When it comes to percentage of households using the Internet, Kenya leads the region with 22 per cent.
However, when stacked against comparator economies in the continent, Kenya falls far behind Morocco (68 per cent), South Africa (53 per cent), Egypt (43 per cent) and Ghana (32 per cent).
In terms of percentage of individuals using the Internet, Kenya towers above East African peers with 26 per cent but falls behind lead economies such as Morocco (58 per cent), South Africa (54 per cent), Seychelles (56 per cent), Gabon (48) and Ghana (34 per cent)
This is not the first time that Kenya's Internet and mobile connectivity numbers are being challenged. Earlier this year, the GSMA report put Kenya's mobile penetration at 28 million.
This is lower than the 39 million provided by the Communication Authority of Kenya.
The report ranked Kenya 11th in the continent in mobile connectivity.
5 tips on making pitch to an investor
It is said that success is when preparation meets opportunity. When you are thoroughly prepared ahead of a pitch, your chances of success are much higher. We have seen entrepreneurs pitch their business ideas to the Lions and right from the start, you can tell a good pitch from a not so well done pitch.