Popular Nakuru butchery closed over claims of selling rotten meat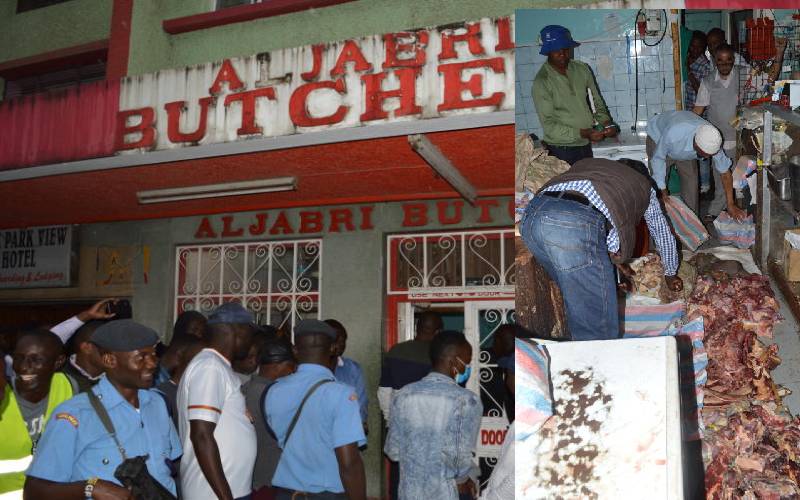 A popular butchery in Nakuru was closed down on Tuesday over allegations of selling rotten meat.
A multi-agency team comprising county public health officials, undercover police officers, and local administrators raided the butchery along Kenyatta Avenue in the Nakuru Central Business District following a tipoff and arrested its owner.
The officers confiscated 183kgs of meat that was said to be rotten. They are also said to have found 17kgs of the rotten liver at the premises which they also took away.
The meat and liver are said to have been found in carrier bags in a freezer. The butchery has been in operation for over 20 years.
The owner, his son, and workers were arrested and booked at Nakuru Police Station.
Nakuru East Sub-County Police Commander Hellena Kabukuru told The Standard that the five were later released on Sh5,000 police bond each pending investigations.
Ms Kabukuru said they are also waiting for a report from the public health officers before the suspects can be arraigned.
"The police could not keep them in cells as this would have meant the suspects are arraigned today (Wednesday) which would not have been possible because we are yet to receive a report from health officials on the butchery," said Kabukuru.
She said they do not want to assume that the meat is indeed rotten and was being sold to residents as alleged until they conclude investigations.
"The five were arrested under the Public Service Act and will be charged under the same law. Until a report is filed by the health department, we have no case against them," said Kabukuru.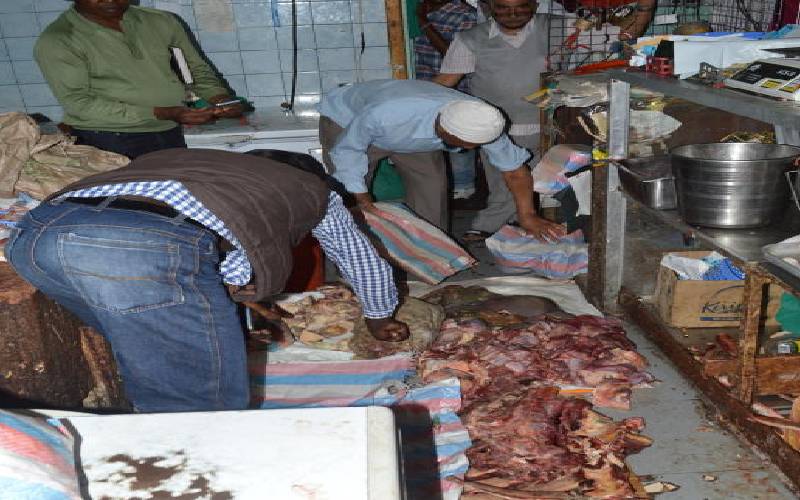 Kabukuru said the confiscated meat was unfit for consumption and was destroyed. However, this was before pictures were taken as exhibits.
George Gachomba, the Nakuru County Health Officer, issued a warning to butchery operators selling rotten or bush meat that action will be taken against them.
He said three owners of butcheries in Nakuru had been arraigned.
Afraha Assistant Chief Timothy Kitetu said the butchery was not only selling the meat but giving it for free to residents on Mondays and Fridays.
Ann Kahika, a customer, said she has been buying meat from the butchery for the last eight years and has had no issues.
"I am shocked that the butchery was closed over allegations of selling rotten meat," said Kahika.
John Kandie, also a customer, said he has never had problems consuming the meat.
During his arrest, the butchery owner insisted that the rotten meat was meant for dogs. He said he was planning to dispose of the meat today.
He insisted that he has never sold any rotten meat to the public.