Sang asks NLC to resettle squatters evicted in 1980s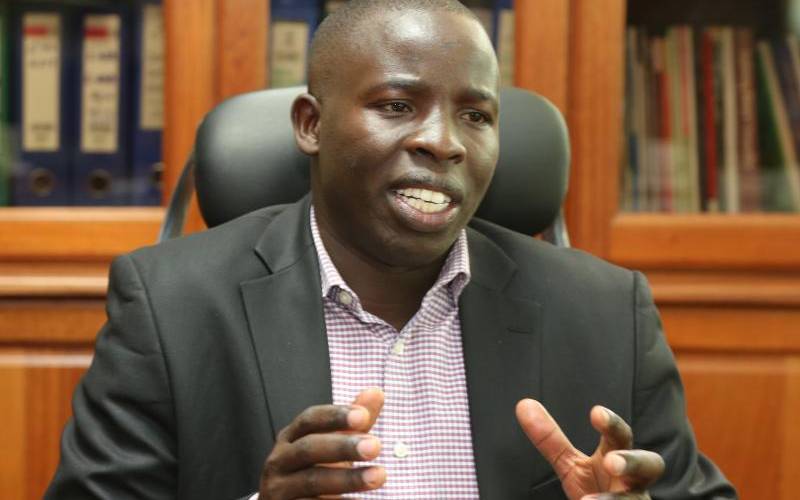 Nandi Governor Stephen Sang has issued a 30-day ultimatum to the National Land Commission (NLC) to settle thousands of squatters evicted from government forests in the county.
Sang was speaking during a consultative meeting convened by NLC at Kimondi Secondary School.
The 1,541 hectares of land hived off from the Kimondi Forest was supposed to be distributed to 5,000 families after they were removed from the forests more than 30 years ago.
He said the evidence presented by the complainants informed the recommendation of the NLC that the Koibarak, Ngerek, Kejire and Chepkumia squatters be resettled.
"It is long since the resolutions were made for the people to earn their rightful land. The government has not yet rolled out the programme for solving historical injustices and and we are now giving them 30 days to do so," he said.
NLC chair Gershom Otachi and members of the Senate Committee on Lands led by Senator Philip Mpaayei Salau and Nandi Senator Samson Cherargei attended the meeting.
Governor Sang said that many of the historical land injustices have been resolved in Western and Central Kenya, and accused the government of ignoring land matters affecting Nandi residents.
"We cannot wait for it anymore. This government must address land issues as promised by President Uhuru Kenyatta," he said.
Senators Mpaayei and Cherargei said that the Senate has asked the NLC to cooperate with the Lands ministry to solve the matter.
"We have heard the grievances of the various victims, and it's really discouraging to learn that justice has been delayed. We found that most of the parcels were illegally taken over by the government, and we shall fight for justice," he said.
Cherargei urged the government to act with speed, noting that families were now living in market centres while others live in forest reserves in parts of Nandi.
"The victims are going to get their land, and we are calling upon the political leaders to help in peacefully mobilising the affected members of the community once the survey is concluded," Otachi said.