How fraudsters conned elderly man using new currency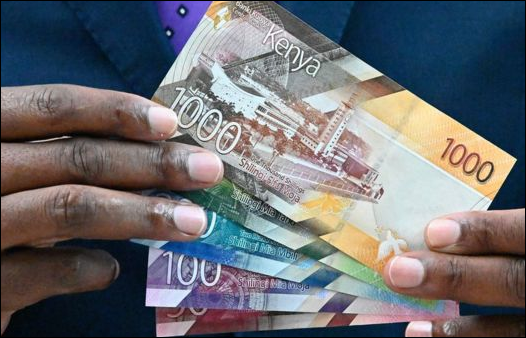 An elderly watchman by the name Njue Nthia, who comes from Karurina area of Embu, has admitted that he lost Sh1,500 through a fraud involving exchange of loose change in cash with the new bank notes.
Njue said he gave out all the money in a 'well-orchestrated con job' that he was not aware of.
The con, according to the victim, handed him new currency notes worth Sh2,000 that he later came
to realise were all fake.
He said the con artist recognized him as a trader who used to sell second hand clothes at Manyatta market of the same county.
He revealed that for a long time, he had been a cloth seller in the same market something that lured his trust.
"I was speaking to my relative on a street in Embu town when a blue car stopped near us and the driver stretched out his hand and greeted us. The driver who was about 50-years-old pretended to know me and offered to buy some tea before I entered into his car leaving my sister in-law," he narrated the ordeal.
Njue said the car moved towards a hotel but on the way, the driver who was alone in the vehicle stopped and asked whether he had Sh500 that he could exchange with Sh1, 000 note and Njue would sort himself late.
Njue gave him the money from the wallet. "After giving him the first Sh500 and he handed me the Sh1, 000 new currency notes.
He requested whether I had another Sh1,000 in loose notes and as a good friend, I gave him. He handed me another Sh1, 000 notes."
Njue revealed that after the exchange they parted ways. He said he went directly to a shop to buy a soda, but upon handing the cash to the shop keeper, Njue was amazed to hear that the Sh1, 000 note was fake.
"I gave him the second note only to tell me it was also fake. He called passersby who also confirmed that the notes were not genuine.
The shopkeeper punched the notes and was left without a word. I didn't know there were fake new currency notes," he said.