NHIF raises alarm over attempted sale of Sh1.1 billion disputed Karen land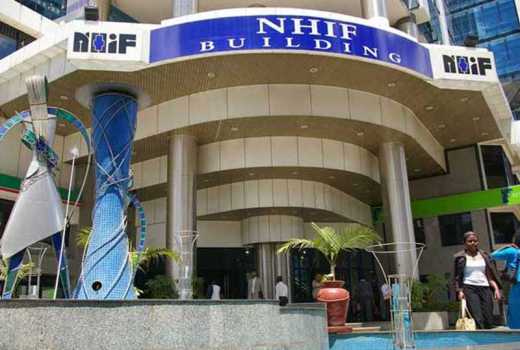 The National Hospital Insurance Fund (NHIF) has warned the public against buying a 23-acre parcel of land in Karen, Nairobi, whose ownership is disputed.
According to NHIF, the land, situated next to the Deputy President's official residence, is public property and no one should be duped into purchasing it.
The land is estimated to be worth Sh1.1 billion.
The Fund has consequently placed a caveat in the newspapers, saying there is an ongoing case in court between it and a private firm, and that the land is not for sale.
"Take note that parcel of land known as LR No 24968/2 is public land exclusively vested in the name of NHIF. It has come to the Fund's attention that parties who purport to have been allocated the land have now and in the recent past, offered the same for sale and/or letting or advertised purported ownership thereto," a public notice appearing in the dailies on Sunday read in part.
The notice dated April 1, 2018, states the property is not subject to any sub-division or alienation nor has it been offered for sale by the Fund as it is the subject matter in the Environment and Land Court (ELC).
The dispute, ELC No 691 of 2011, pits the NHIF board versus Crownlife Freighters Limited and there are currently in force, an injunction and inhibition orders barring any dealings with the property. The general public is hereby put on notice that any purported allotment, buying or selling, letting, leasing, subdivision, charging, construction upon or dealings in connection with the said parcels of land or any other manner howsoever without NHIF's express approval is unlawful, illegal, fraudulent and further amounts to trespass."
Criminal action
The NHIF further cautioned that any persons interfering with the suit property risked both criminal and civil action, adding that it would not honour any agreements, contracts or arrangements entered into with a person(s) purporting to have authority to dispose of, alienate, or grant any interest in the land.
In the court case, NHIF said it had purchased the property from Kaskazi Ltd in 2001 and had planned to put up a resource centre before Crownlife Freighters laid claim to it.
In 2013, The Standard reported a Sh22 billion construction of a specialised medical centre by the NHIF, but it failed to kick off.
The civil suit was filed in 2011.