Slow vaccine uptake a global catastrophe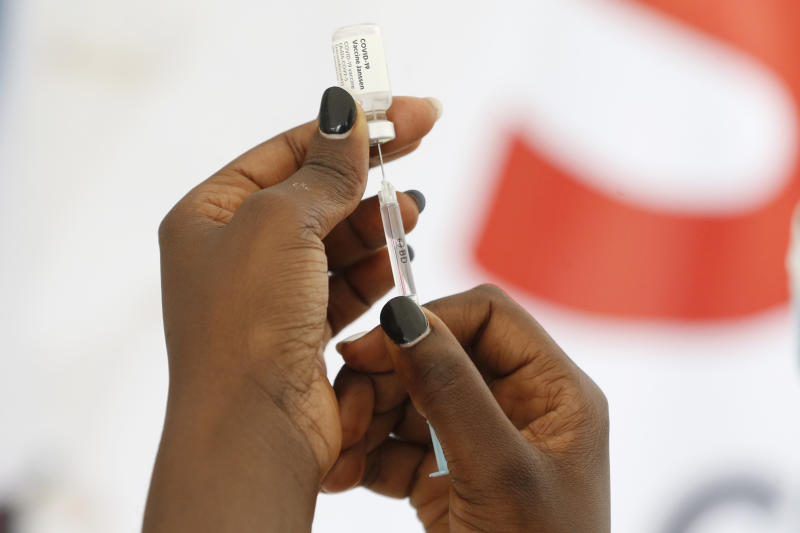 Despite lifting of the mask mandate in Kenya, it must not be lost that the need for everyone to get vaccinated is an integral part of the recovery process from Covid-19. This is particularly important at a time when the world is sharpening its focus on recovery from Covid-19 — putting emphasis on boosting capacity in hospitals, addressing hunger and protecting companies and families from eviction and bankruptcy.
Travelling the world as an athlete, it's been easy to develop fright of the fact that Africa has the slowest vaccination rate of any continent. With just 14 per cent of the continent's population having received at least one dose of a Covid-19 vaccine as of late December 2021, the danger of increased spread of the virus as new variants emerge looms. For a problem that is not domiciled only in Africa, it's hard not to interpret this as a global catastrophe in waiting.
Globally valued at an estimate of about US$756 billion annually, the sports industry was one of the most affected by the Covid-19 outbreak. For the first time in modern history, the Olympics, Paralympics and other sports events had to be collectively postponed or suspended, jeopardising millions of jobs for sports and related industries, which include travel, tourism, infrastructure, transportation, catering and media among others.
Having more than 80 per cent on the African continent unvaccinated is not a pleasant statistic, especially when the world is grappling with a new sub-variant (BA.2) of the Omicron variant of Covid-19 that can escape RT-PCR tests and has so far spread to 43 countries globally. Of course, the subject of vaccine equity continues to pose concerns leading to conclusions by advocacy groups, the WHO, and global-health experts that the new variant was a predictable consequence of vaccine inequity.
Yes, hoarding vaccine doses by rich countries is a great injustice, which has led to under-vaccination, but in reality, countries with low vaccination rates are suffering from more than just inequity. Simply put, vaccination centres are empty, vaccines are expiring and people are afraid, unwilling, or just not convinced enough to take vaccine shots. That is why it is important for me, and for my peers in the public space who understand the importance of vaccination and are vaccinated like I am, to speak up and allay fears and anxiety.
As an athlete, I am frightened by the possibility of reversing the important gains made since the first vaccine was announced. Athletes, unlike persons in many other professions, have a short career life. Many of us enter our physical prime at around 25 years and this peak lasts for roughly a decade — a period which could be interrupted by incidences such as injuries or illness. In this regard, Covid-19 was a setback for many sports personalities, even ending some careers, a situation that we must not allow to recur.
Recently, when I picked up duty to champion the Vaccinate Our World (VOW) campaign in Africa, it was an opportunity for me to involve myself in real action and not just stand on the sidelines as the vaccine uptake rate declines across the continent.
Mr Omanyala is an athlete and the Africa 100m fastest time record holder.