Let's harness our rich seas and oceans to grow wealth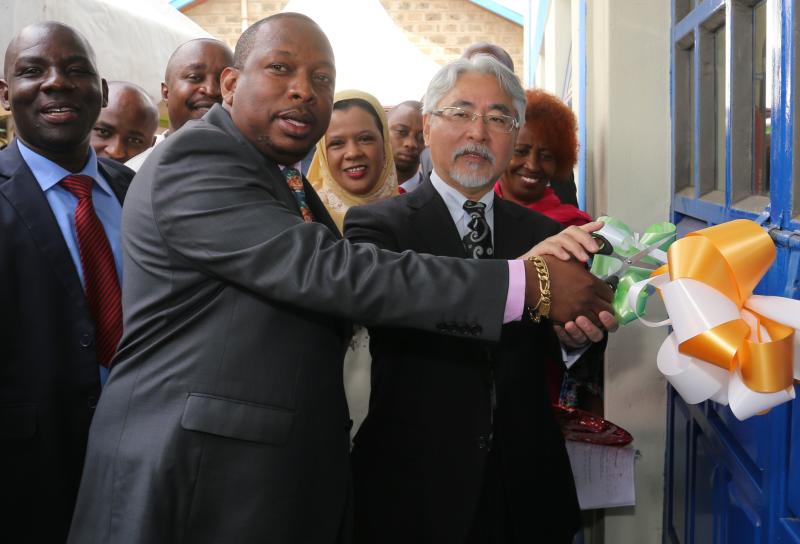 One of the most thrilling moments of my time in Kenya was when I climbed Mount Kenya and looked at the beauty of this country from that great height. Mt Kenya is surrounded by a belt of verdant forest. The soil and leaves in the forests are rich in nutrients. When the rain comes, it washes those nutrients along with other minerals from the rich soil out into the streams which eventually feed into the Indian Ocean. In this way, we find that conservation of forest ecosystems, far away from the sea, is nonetheless essential for the Blue Economy.
Forests and rivers bring us bountiful blessings. Land robed in rich nature brings us rich blue ocean resources. The Japanese government has supported Kenyan people for a long time in strengthening the management of the forestry sector which contributes to the Kenya Vision 2030. The government of Kenya aims to increase forest cover to 10 per cent by that year. Along with protecting forests around Mt Kenya, we also support the Blue Economy: there is a direct link between the rich nature giving nutrients to these rivers flowing down from the mountain, and rich fisheries of the Kenya coast.
Speaking of such fisheries products, one of my favorite seafood is known in Japanese as Konbu. In English it is known as Kelp. It is a form of seaweed which contains numerous important ingredients such as vitamins and minerals. It forms an important part of Japanese traditional cuisine. Indeed, various seafoods such as fish, seaweed and shellfish are essential ingredients for "Washoku": traditional Japanese cuisine, which is recognised by Unesco as an Intangible Cultural Heritage of Humanity.
It is associated with an essential spirit of respect for nature that is closely related the sustainable use of natural resources.
Japan is a maritime nation that prides itself on a sea area which is the sixth-largest in the world, approximately 12 times the size of our land area. The sea has since ancient times provided us with an abundance of food while serving as the medium for goods and people to come and go and a place for children both to play and to learn. Japan attained its modernisation by making use of the sea as it built up its industries. It is not an exaggeration to say that the sea has shaped Japan as a nation. Further, Japan may well be the only nation anywhere in the world with a fishing village roughly every 5 kilometres all along its shorelines.
Marine transport
There is more to this than just a traditional attachment to fishing villages or fishery resources in general. More than 99 per cent of Japan's imports and export freight and approximately 40 per cent of Japan's domestic transport of goods relies on marine transport. The sea is so familiar to Japanese that we cannot even imagine living our lives without it. When you consider all these factors then, it is no surprise that Japan is co-hosting with Kenya the Sustainable Blue Economy Conference being held here in Nairobi.
As Prime Minister Shinzo Abe declared at the TICAD 6 conference held in Kenya in August 2016, Japan bears the responsibility of fostering the confluence of the Pacific and Indian Oceans and of Asia and Africa into a place that values freedom, the rule of law, and the market economy, free from force or coercion, and making it prosperous. A free and open Indo-Pacific region is the diplomatic vision through which Japan aims to foster the blue economy. Japan's mission is to share our information and experience with like-minded people connected to us by sea, for the peace and prosperity of the entire international community. We all have a common interest in maintaining the sea as a "public good" governed by the rule of law, which is indispensable for the peace and prosperity of the international community.
Japan is determined to demonstrate leadership in securing free and peaceful seas, transitioning from "a country protected by the sea" to "a country that protects the sea." We must hand these magnificent seas down to the next generation. The seas are all interconnected. And in light of this, it is important for us to go beyond our own countries and forge cooperative relationships and foster a shared awareness of the need to approach the benefits of the seas and oceans in a sustainable manner.
The Sustainable Blue Economy Conference will come up with ways in which our two countries – and indeed the international community as a whole – can work together to bring about greater peace and prosperity for all.
-The writer is the Japanese Ambassador to Kenya