Britam profit jumps 70 per cent on lower claims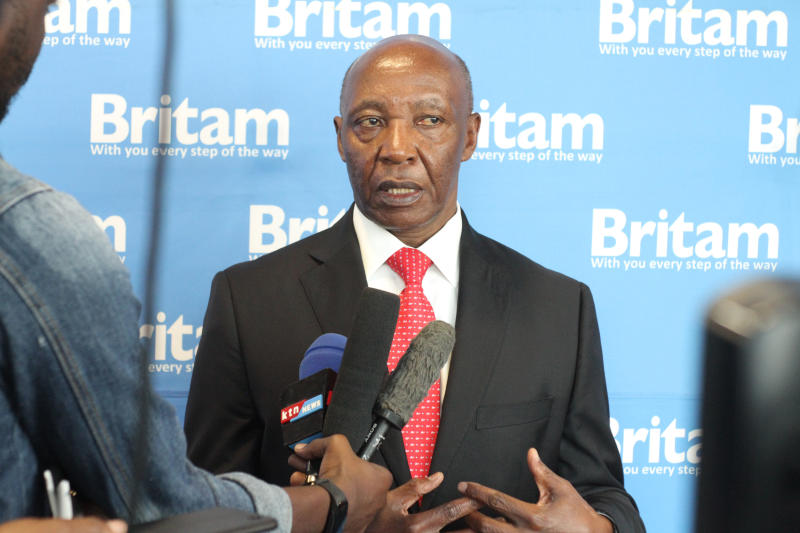 Britam Holdings has recorded a 71 per cent jump in net profit to Sh1.7 billion for the first six months of this financial year.
The Nairobi Securities Exchange-listed insurer attributed the rise from Sh981 million a similar period last year to improved claims management method and a 19 per cent growth of its international insurance business.
For the period under review, net insurance claims, increase in policyholder's benefits and loss adjustment expenses fell by 12 per cent, from Sh7.5 billion to Sh6.6 billion.
The firm's total income was nearly flat at Sh16.9 billion compared to Sh16.8 billion in the same period last year.
Britam, which has a presence in six countries, saw total assets increase by one-tenth to Sh114 billion from Sh103 billion from December 2018.
Announcing the results, Group Managing Director Benson Wairegi described the performance as "excellent" but said the property segment of the business had been performing poorly in the past.
Wairegi said that Britam plans to extend its property offerings to third party clients through their asset management company and further revealed that they would dispose of some of the property in their portfolio.
"We have reviewed our property strategy to extend our property offerings to third party clients. We will offer property management, development management and property asset management, through our asset management company," said Wairegi.
"To enhance shareholder returns, our focus will be on property development through own funds or joint ventures. Thus, our property investment looks to develop, dispose and rent out our property portfolio based on specific business cases."
Long-term investment
Wairegi, however, said that Britam still viewed property as a long-term investment suitable for investor portfolio as an inflation hedge and was not looking to exit that market.
The asset management business posted a 23 per cent increase from a similar period in 2018, closing with assets under management of Sh172.7 billion.