Kenya Power under fire over delayed tokens
Kenya Power is once again in the spotlight over delays in token generation through mobile money purchase.
On Wednesday, Kenyans took to Twitter to vent their frustrations on the inconvenience occasioned by the delays leaving many without power.
The Twitter complaints started on Tuesday and spill over to Wednesday with no concrete response from the utility firm. An inquiry by standard digital indicates that KPLC is aware of the problem but is taking time to address the issue.
"We are aware of the challenge and addressing the issue," said an official from the firm's communications department. The most hit customers are those trying to buy their tokens through the M-Pesa platform.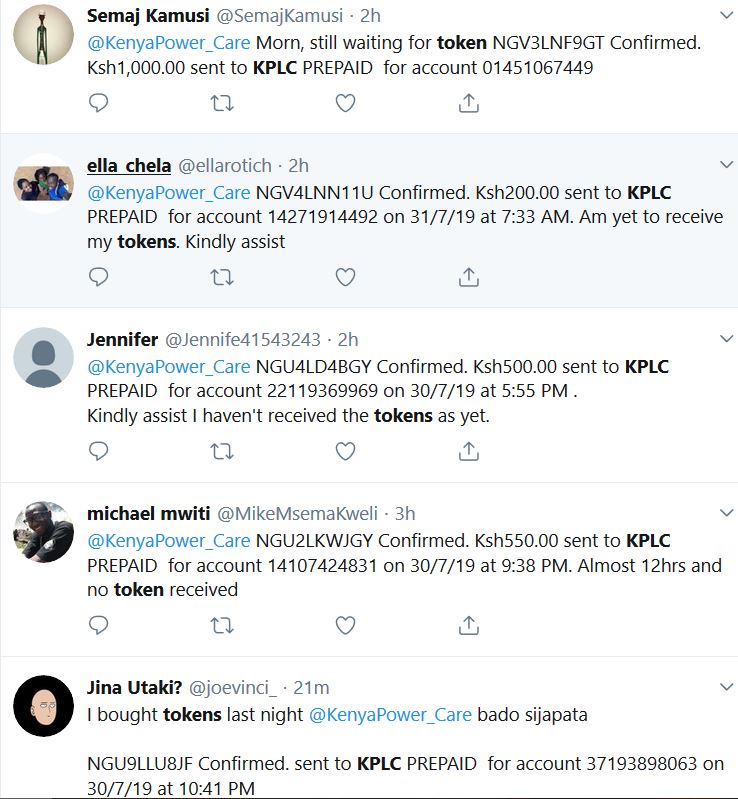 The delay that has affected many people comes barely a month after the firms boss revealed a racket that denied the company income running into millions through fraudulent activities
Last month, Kenya Power Managing Director Jared Otieno told a senate committee of how some of his staff colluded with customers to fleece the company of Sh 35 million through the fraudulent sale of power tokens.
Appearing before the House Energy committee, Kenya Power Managing Director, Jared Otieno said the criminal activity involving 3,500 customers took place between January 2018 and February 2019.
Transactions were relayed to customers through personal lines, through which willing customers negotiated discounted electricity rates with company insiders.