Mombasa businessman charged with trafficking in narcotics worth Sh275 million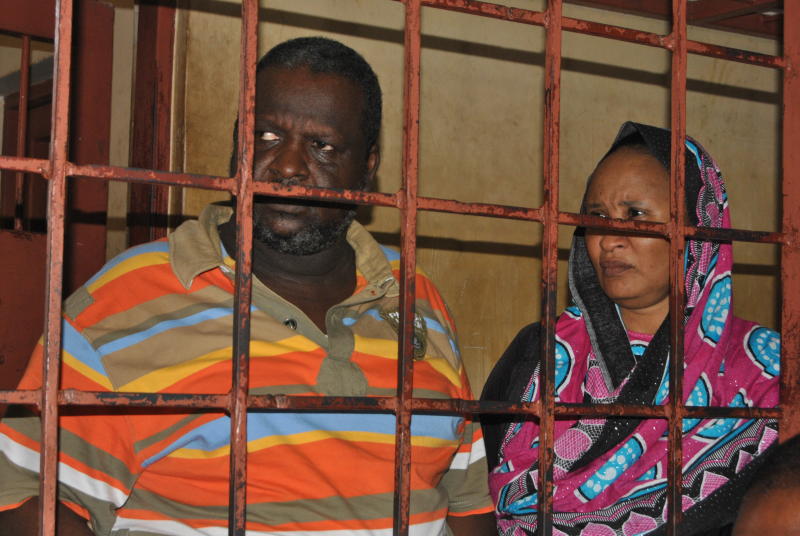 A businessman charged with trafficking 91,738 grammes of heroin valued at Sh275,214,000, wants his case transferred to Mombasa.
Yesterday, Swaleh Yusuf Ahmed, who was charged at a JKIA court in Nairobi on October 26, asked the High Court to transfer the case to Mombasa, arguing the process in Nairobi is expensive and inconvenient. He operates businesses in Mombasa.
Ahmed has been charged alongside Fatuma Ahmed with with "trafficking by storing" heroin which police allege, was found hidden in suitcases and a gunny bag in Kikambala, Kilifi County.
The State alleges the drugs were seized from his house in Kilifi on September 20 this year.
His family
Swaleh, through his advocate Jared Magolo, told Lady Justice Njoki Mwangi that it would be hard and expensive for his friends and family to attend the hearings in Nairobi. The case, he argued, should be heard in Mombasa since that is where the incident allegedly took place.
"By filling charges away from where the offence was purportedly committed, the office of the Director of Public Prosecutions and the Inspector General of Police intend to punish Swaleh even before the trial begins," said Mr Magolo.
However, the DPP in opposing the transfer said the case should be heard in Nairobi because six of the witnesses are from Nairobi.
Fatuma is alleged to have been arrested in Nairobi's Eastleigh at a relative's house on September 21.
The court will give a ruling on December 29.