Reality check as downside of interest rate capping law dawns on borrowers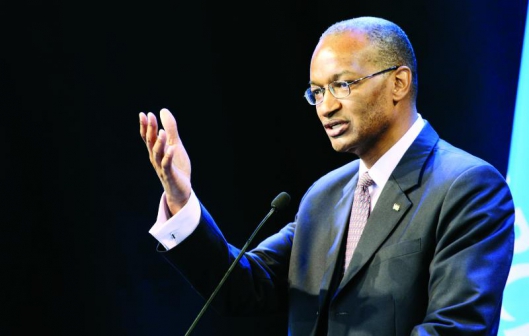 When President Uhuru Kenyatta signed a Bill restricting banks from charging more than four percentage points above Central Bank's indicative rate for borrowing into law, *Peter was over the moon.
His company had just won a tender to put murram on a road in one of the counties, but he did not have the money to undertake the lucrative venture.
He approached Commercial Bank of Africa (CBA) and applied for a loan, confident that once the funds came through, he would make a killing from the tender.
When he heard nothing from the lender after several weeks, he made inquiries and was told that the bank was still assessing his application and was yet to make a decision.
Time was running out for implementing the project and so he turned to NIC Bank, where he was servicing another facility, and applied for a top-up. His application was outrightly rejected.
Frustrated, he turned to Family Bank who told him they were not processing unsecured loans at the moment.
"I lost the opportunity because there was a time limit and I needed the loan because it was a capital intensive tender where I had to put in enough money," Peter said.
"It was very frustrating so much so that I am considering clearing my loan with NIC and moving on to another bank," he adds.
Peter's story typifies the disappointment that has met President Kenyatta's noble attempt to allow more Kenyans get loans at affordable rates as banks, either out of practicality or in stark opposition to the Banking Amendment Act, have refused to lend.
Credit growth has slowed down, growing by only 5.3 per cent in September, the slowest pace since June 2008 despite the Central Bank of Kenya (CBK) saying there has been a sharp rise in the number of loan applications since August – when the law capping interest rates came to effect.
"Things are not looking good. Privates sector credit was already doing very bad and now with the rate cap, things have worsened. I do not think it will pick up in the coming year as banks have lost the ability to price loans," said CfC Stanbic Bank Regional Economist Jibran Qureishi.
However, CBK Governor Patrick Njoroge, says this may not be due to the interest rate regulation, but that the slowdown in new loan approvals are as a result of banks realigning their business models.
"Slowdown in credit growth is not related to the interest rate-capping law," said Dr Njoroge of the seemingly alarming credit squeeze where several banks have reported shrinking loan books.
The governor could have been referring to the need to address the problem of bad loans, which have spiraled to Sh207 billion this year, the highest level of non-performing loans in the Kenyan banking sector history.
Banks are cautious not to continue raking up bad debts because this means they will have to set aside more money to insure against defaults, an accounting requirement called provisioning, which reduces their bottom-line profits.
Not sustainable
Instead, banks have turned their attention to Government securities, which are seen as safer bets. A review of financial reports showed that 11 listed banks saw their nine-month income from Government paper rise by 50 per cent to Sh47.2 billion.
This explains why returns on the three month Treasury-bill have remained muted, averaging seven per cent, a five year low.
"The 91-day T-bill is currently trading below its five-year average of 10.4 per cent. The decline on the 91-day paper is mainly attributed to the expected low interest rates environment following the operationalisation of the Banking Act (Amendment) 2015, which led to more liquidity in the market," says Investment firm Cytonn of the development.
This rate of return can wipe out the investment since the law recommends that banks pay depositors 70 per cent of the base rate set by CBK, which puts it currently at seven per cent.
Mr Quireshi says the yield curve may not be sustainable in the long run, especially since the investments still attract administrative costs, salaries and wages and the cost of funds.
While the low-end of the market, small and medium enterprises may lack credit, banks are willing to loan to Kenyans who have collateral.
"Banks are only willing to lend to prime borrowers who have security as a way of credit rationing, away from the average lender because no wants the cost of more NPLs (Non-Performing Loans)," says Mr Quireshi.
Banks could have avoided the interest rate cap had they listed to the CBK Governor, or adjusted their lending rates in line with clear market indicators.
The anger against "greedy banks" came about last year when they took advantage of a crisis in the Government that saw Treasury bills soar to increase lending rates.
Treasury was borrowing at 22 per cent for the short-term paper in September 2015, with banks pointing out that since that was risk-free lending, they needed to reprice individual and corporate loans to factor in the risk.
The banks sent out notices indicating that borrowers would pay rates up to 25 per cent on their facilities to price in the risk and avoid arbitrage where one could borrow from banks and lend to the Government.
But as pressure on Treasury waned after the Government secured a syndicated loan and rates on the T-bill fell, banks were not keen on applying this on the facilities whose rates they had ramped up.
Even as the T-bill market remained muted, Governor Njoroge retained the Kenya Bankers Reference Rate (KBRR) at 9.87 per cent while the market expected it to hit 10.78 per cent.
The Central Bank also lowered the CBR indicative lending rate from 11.5 per cent to 10.5 per cent in March.
Still, banks came up with excuses to keep prices up. Kenya Bankers Association Chief Executive Habil Olaka said the jump in rates last year had disrupted a yearly trend that has seen rates come down over the years, but that things would return to normal.
Self-styled liberal
"Last year during the volatility of the third and fourth quarter, we lost the trend. If you went as far back as 2012, 2013 to 2014, the trend has been going downwards in terms of the rates. The volatility is behind us and going forward to a stable outlook, we will see a continuation of the trend going downwards as we move on," he said.
However, according to CBK data, on average, banks increased borrowing rates from 15.7 per cent in August 2015 to 17.4 per cent in December 2015 before adding their risk premium.
When other charges are added, coupled with a borrower's risk profile, the rates have been averaging well over 20 per cent.
When the law on capping rates went to the National Assembly, the banks were not worried. After all, the CBK Governor, who is a self-styled liberal, did not back it, instead urging Parliament to let the market demand and supply work.
Banks made scholarly arguments that the law would drive high-risk borrowers into informal financial services and damage small businesses and that it would also lead to some borrowers resorting to foreign currency-denominated loans, which could lead to a weakening of the shilling.
When the bill was passed in the National Assembly, the banks were still confident President Kenyatta would not sign it into law, since his family is associated with CBA.
But as public opinion piled pressure on the President, urging him to sign the bill into law, some banks acted.
They made a halfhearted attempt to cut rates by one percentage point in line with the KBRR and pooled Sh30 billion to lend to small and medium-sized enterprises at friendly interest rates in the hope that the move would cool public wrath.
The move, however, proved too little too late, with the public still baying for their blood. Things came to a head when President Kenyatta signed the bill into law, sending shock waves in the banking sector.
The move also shook the stocks market, wiping out shareholder value in banking stocks.
*Name changed for privacy purposes