New Bill to cap value of land compensation for State projects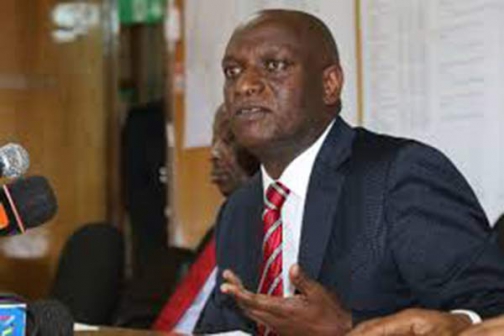 Property owners will no longer inflate land prices by huge margins when government acquires their parcels for national projects if a Bill before Parliament becomes law.
Energy Secretary Charles Keter said the Government is grappling with huge compensation costs and unreasonable demands by property owners who quote crazy amounts once they know it is the Government buying. "When people know there are power lines to be developed they rush to put up structures along the way and over value the land," he said.
Keter said that a Bill has been introduced in Parliament to cap the value of land compensation and address issues of unpaid rates and taxes on land to be acquired for development of public projects. "The Bill currently in Parliament will enable us deal with unscrupulous land speculators who want to reap unfairly by overcharging the Government for wayleaves," he said.
He was speaking at the Energy Journalism Excellence Awards (EJEA) gala dinner held in Nairobi on Thursday. He said the Government's desire to fast-track distribution and access of power is hindered by availability of wayleaves for power lines.
He regretted that the value of land compensation in some cases is more than the investments in the power projects. During the gala night at Safari Park Hotel, several journalists were awarded for excelling in reporting on energy issues.
Standard Group's Aby Agina (KTN) won the Geothermal Power Generation Award while Paul Wafula (The Standard) won the Energy Policies and Regulations category. The renewable energy was won by Maya Hayakawa (K24) while Allan Olingo of the East African lifted the nuclear reporting trophy. Business Daily's David Herbing was named the Energy Journalist of the year.
"We would like to encourage and sustain positive and objective media coverage of energy and petroleum issues by helping journalists understand our projects," Keter said. He said Kenya was fast-tracking investments in the energy sector to lower the cost of power and address climate change.
"We have reduced reliance on thermal energy which is now limited to emergency situations as a standby power source. In June 2015, thermal energy accounted for 19.2 per cent of Kenya's total production," he added.
The Government is implementing various projects aimed at enhancing access to affordable and clean energy to all Kenyans. He disclosed that more than five million households have been connected to power as at July this year under the Last Mile project.
The initiatives also include connection of electricity to public institutions through which it has provided support for electrification of 5,000 public primary schools, with 4,481 electrified through the National Grid and 603 through Solar PV. The same has been extended to health facilities and trading centres.