EU team makes general enquiries about 2022 election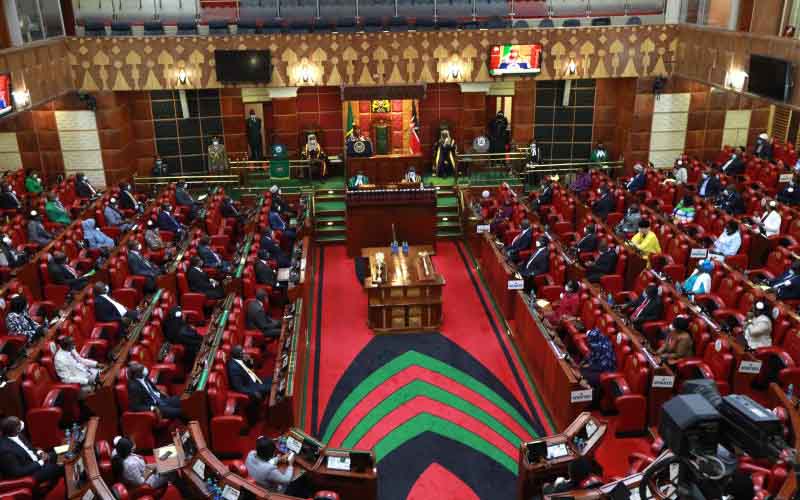 The European Union (EU) mission on the country's General Election has made general inquiries about the August 9 election.
In a meeting with the National Assembly Justice and Legal Affairs Committee yesterday, the delegation, for example, sought to know the implications of the proposed amendments in the electoral laws.
The lawmakers are considering the government-sponsored Elections (Amendment) Bill, 2022, which seeks to introduce manual voter identification and result transmission as a complementary mechanism.
Other crucial Bills before the House are the Campaign Financing (Amendment) Bill, 2021, and Elections (Amendment) Bill No41, 2021, which seeks to bar political parties from nominating as MCAs people registered as voters outside the counties.
Mette Bakken and Konrad Olszewski told the committee chaired by Muturi Kigani (Kangema) that part of their mission is to monitor the level of preparedness by various stakeholders.
"The reason for this meeting is to know your views and perspective on electoral reforms. We have also heard of plans to change legal framework," said Bakken.
The team has held talks with various political parties, Interior and Foreign Affairs ministries, and other key stakeholders. The delegation on Tuesday separately met UDA and ODM officials.
But the committee vice-chairperson TJ Kajwang (Ruaraka) said the proposed amendments were aimed at aligning the electoral laws that were declared illegal by the courts.
He said the changes will make the August 9 elections more free and fair.
The committee said there was a general consensus to have some of the crucial Bills enacted before the polls.