Court bars DPP, DCI from charging Jared Kangwana in land case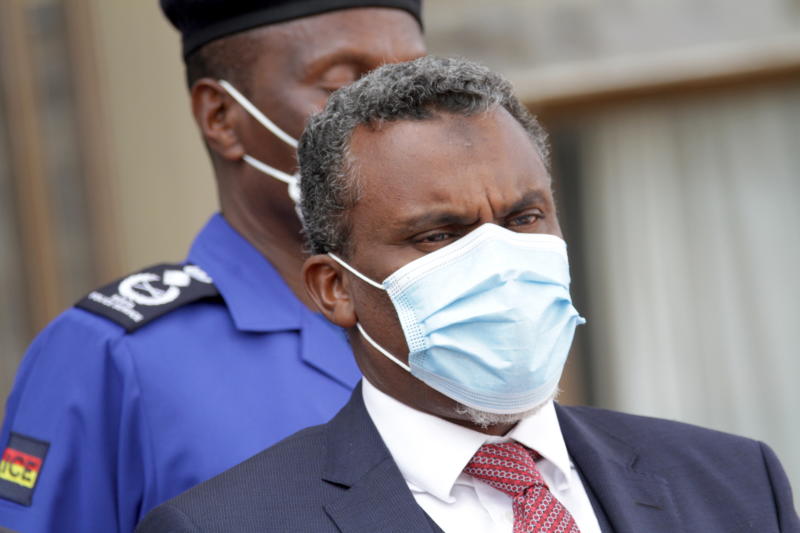 The High Court has barred the Director of Public Prosecutions Noordin Haji and Directorate of Criminal Investigations boss George Kinoti from charging Monarch Insurance Director Jared Kwangwana, his wife and daughter over an 80 acres property in Kitengela.
Mr Kangwana, his wife Tabitha and daughter Beth Kangwana went to court following charges of conspiracy to defraud.
The trio are directors of Kamu Company Limited. They bought property from one Asai Ole Saunyi Lila 30 years ago through the firm after being introduced to the seller by former Vice President George Saitoti.
George Odunga ruled that it was unfair to prosecute Kangwana's family over events that happened decades ago. According to Justice Odunga, the seller, Ole Saunyi, died. He said Ole Saunyi's widows Sikinanene Asai and Grace Naserian admitted that some of the relevant transaction documents had been misplaced, lost or tampered with.
The judge said the deceased also never complained in his lifetime about Kangwana's occupation of the contested property. "It would be unjust and contrary to Article 50 of the Constitution to prosecute the petitioners for an offense allegedly committed nearly three decades ago and the person from whom the petitioners obtained their title to the suit property died some years after the said transaction without taking up the issue himself," ruled Justice Odunga.
In the case, Kangwana narrated that the allegations of conspiracy to defraud came up after Ole Saunyi's family failed to find the land's title after his death. He said none of the seller's family members had visited the property after they moved to Kajiado.
The court heard that the investigators of the claims gave contradicting accounts to that of the complainants. Kangwana told court that on September 28, 2018, a group visited him in his offices at the Monarch Insurance Co Ltd and reported that they were agents, acting on behalf of persons who wanted to buy the land.
He said a group, led by David Muiru of Gimco Limited, alleged it had met with the administrators of Ole Saunyi's Estate and been informed that his family had the title to the property.
According to Kangwana, they have since come to learn that the brains and driving force behind the attempts to sell the property is Godfrey Saroni Kapoya, who is indicated as a beneficiary of the deceased's estate.
The petitioners argued that Kapoya was not in any way related to the deceased and yet he was recorded as an intended beneficiary of the 80 acres which the administrators sought to wrestle out from them. "He is a key actor in the meddling of the ownership of this land and is a central player, even in the present attempts to prefer false and malicious charges against the petitioners," argued Kangwana.