Tourism players welcome TZ deal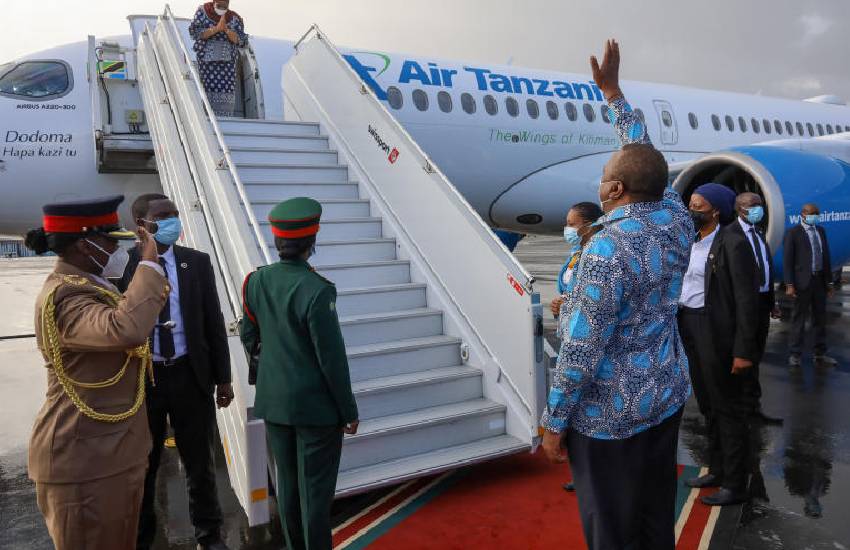 Tourism players are upbeat following heightened negotiation between Kenya and Tanzania that aims at bolstering trade between the two nations.
Stakeholders said that apart from Kenya which has been cooperating with Uganda and Rwanda on tourism, Tanzania has had a frosty relation with Kenya.
They said the recent state visit by Tanzanian President Samia Suluhu Hassan to Kenya brought new hope of closer cooperation between the two states.
Last year, the relations worsened after Tanzania banned Kenya Airways from flying to her territory. Chief Executive Officer of One World Adventures Limited Solomon Wao, said that once all is done, the free flow of tourists between Kenya and Tanzania will be of great benefit to the tourism industry.
''We have for a long time lost out due to stringent border control measures that have denied tour companies embrace cross border trade. There are safari packages that start from Kenya and end up deep inside Tanzanian idyllic tourist locations and vice versa. With ease of doing business, there can be no better place to visit than our region,'' Wao said. ''Tourism thrives with cordial relations. We need to remove all these barriers to make business flow,'' Wao said.
Kenya Association of Hotelkeepers and Caterers (Kahc) Executive officer, Dr Sam Ikwaye said a joint plan to ease movement within the tourism corridors in the two nations was long overdue.
''Tanzania and Kenya have shared attractions. We have people and investors who have properties in both nations. Our unmatched service culture can be explored as a strength and now the goodwill should propel the region forward," Ikwaye said.
''It will be a dream come true if Tanzania adopted the single Visa for East Africa as this will ensure the region remains united in prosperity,'' said Kenya Tourism Federation (KTF) chairman Mohamed Hersi.